A new study by Yale University finds that Black students are more likely to leave medical school than their white peers. The results of the study indicate an achievement gap in the bio-medicine field during a time when many universities are struggling to find new ways to diversify the field.
Mytien Nguyen, an M.D.-Ph.D. student at Yale School of Medicine and lead author of the study, said when research and innovation are equitable, physicians are better equipped to care for diverse populations.
"It's really important to help create innovative and equitable research and translational research to care for our broadly diverse patient population," said Nguyen. "To have equitable research and translational research specifically, we should aim for a diverse physician-scientist workforce like the patient population that we have in the United States."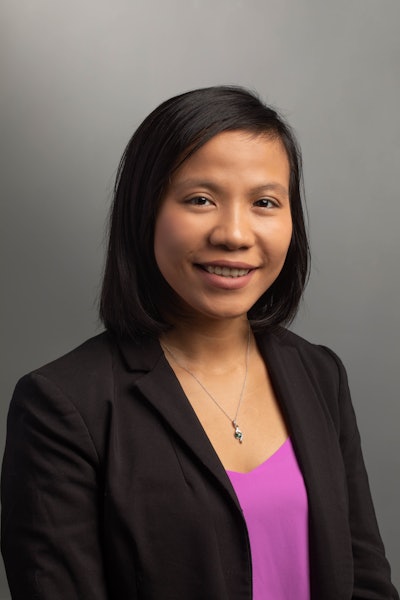 The study assessed attrition rates among students who enrolled in M.D.-Ph.D. programs between 2004 and 2012, following their enrollment status through 2020. The results showed that Black M.D.-Ph.D. students are 83% more likely than white students to leave medical school, and 20% of Black M.D.-Ph.D. students graduated with only an M.D. rather than finish their Ph.D. In comparison, 12.4% of white students graduated with an M.D. only.
Dr. Mayur Desai, the inaugural associate dean for Diversity, Equity, Inclusion, and Belonging (DEIB) at the Yale School of Public Health and co-author of the study, said M.D.- Ph.D. students are poised to be some of the leading physician-scientists in the country and the world. Desai She said that losing students along the way is problematic given the investment in time and resources by both the universities and the students.
"There are disparities in rates of attrition that point to the need to think about ways to support students better," said Desai, adding that it's important to ensure that students are reaching the finish line "in order to make sure that the future biomedical workforce is as diverse as possible."
Overall, 29% of Black students did not complete their full M.D.-Ph.D. training compared to 17% of white students. Nguyen said that her team later adjusted for academic preparedness by tracking performance on the MCAT and the medical school entrance exams and found that Black students were performing at the same level as their peers. Yet, they were still significantly more likely to leave the M.D.-Ph.D. training, suggesting that it's not differential academic preparedness influencing their decision.
The researchers of the study suggested that medical schools need to do a better job to cultivate more awareness of the mistreatment and discrimination that Black students face. They also suggested that these institutions create direct interventions, adding that more diverse classrooms and faculty lead to a greater sense of belonging for Black students.
The researchers also noted that accrediting and funding bodies — such as the National Institutes of Health, which funded more than 76% of the M.D.-Ph.D. students included in the study — should leverage their influence to promote equity in research training.
"In general, to really transform medical education and M.D. PhDs training, we need a concerted effort by the program, the medical school, the graduate school, but also, national institutes to really invest resources and support marginalized students throughout their training," Nguyen added.
Veronica Fernandez-Alvarado can be reached at veronica@diverseeducation.com