After the U.S. Supreme Court eliminated race-conscious admissions policies at the end of June, colleges and universities began preparing for the inevitable blow to their on-campus diversity. So, a press release last week from the University of California (UC) system may have felt like a ray of hope. UC announced that it had admitted its largest-ever freshman class of underrepresented minorities, almost 39,000 students. These students make up 44% of admitted freshmen, the highest percentage ever. This, in a state where affirmative action has been verboten since 1998. Had the UC system figured out the secret to maintaining diversity without using racial admissions preferences? Not quite. But the numbers were still a positive sign, according to experts.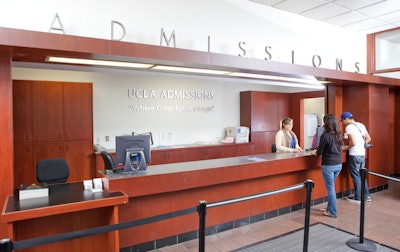 UC has accepted nearly 1,500 more minority students than in 2022 over its ten campuses, a bump of 4%. That includes over 33,000 Chicano or Latino students (37.6% of admits), and almost 5,000 African American students (5.5% of admits). It also includes nearly 600 Native American students (0.7% of admits) an increase of more than 10% from last year. UC attributed this to its Native American Opportunity Plan, which fully covers tuition and fees for in-state students who are members of federally recognized tribes.
"The University's latest admissions data reflects our commitment to expanding opportunity and to ensuring that students of all backgrounds have a chance to attend one of our excellent undergraduate campuses," said Dr. Michael V. Drake, president of the UC system, in the press release.
When asked what factors allowed UC to achieve these gains, Han Mi Yoon-Wu, executive director of undergraduate admissions at the UC Office of the President, cited strong funding from the state legislature. She also referenced the system's recruitment and pipeline efforts.
"The University engages with high schools and California Community Colleges throughout the state to align readiness standards and improve the percentage of students who are eligible for admission to UC and CSU campuses," she said in an email. "The university has also made large investments in our financial aid program to ensure access and affordability of a UC education."
However, although more underrepresented students than ever have been accepted, a closer look at the accompanying statistics released by UC reveals a more ambiguous picture of progress.
Though the raw numbers of underrepresented students are higher, their share of the student body is similar to what it has been in recent years. This suggests that changes in the number of underrepresented students are the product of UC admitting over 4,000 more students this year than in 2022, rather than anything specific that UC is doing to admit more minorities.
The vast majority of the increase in the number of admitted minorities at UC comes from 1,400 additional Chicanos/Latinos. Despite the 4,000 extra admits this year, the number of Black admits accepted was unchanged from 2022, causing African American representation in the first-year class to decline by about a percentage point. UC also admitted one fewer Pacific Islander this year, compared to the 243 Pacific Islander students it admitted in 2022.
Meanwhile, the raw numbers of overrepresented groups increased as well. UC admitted over 1,000 additional white students this year and almost 360 more Asian Americans. (The share of white students at UC remained flat at 19%, and Asian Americans decreased by a percentage point, to 34%.)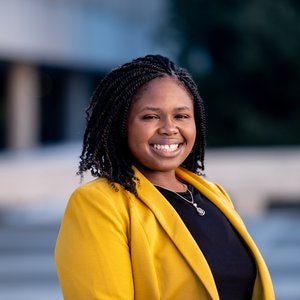 Although diversity at UC may have made less progress than it initially appears, Da'Shon Carr, a higher education policy analyst with the left-leaning nonprofit New America, thought that the 1,500 additional underrepresented students represented a win.
"It shows that there's still hope," she said. "California has been trying to find ways [to increase diversity], whether it's going test-optional, whether it's doing pipeline programs, or looking at ways to increase their transfer rate. It's a little bit of hope to say, we're trying, we're finding ways, despite what's going on."
Dr. Julie Posselt, an associate professor of higher education in the Rossier School of Education at the University of Southern California, agreed.
"Their ability to keep increasing the number of minoritized students is a source of hope for other state systems who may be wondering what their futures will look like," she said.
Posselt thought that trumpeting diversity accomplishments, even small ones, was important.
"Universities have to make clear that they are accessible, that they are not exclusive," she said. "There are a lot of people who grow up in California looking at the UC system and seeing it as something that is out of reach. So, even if the numbers are not significantly different than prior years, I think that it sends a positive message, especially at this moment."
Jon Edelman can be reached at JEdelman@DiverseEducation.com