North Carolina is the only U.S. state where the average income for graduates falls below each state's living wage, according to findings from a recent ranking by business advice experts Venture Smarter.
The rankings were formulated by comparing average entry-level graduate salaries for each state and state living wages, the latter being the minimum income necessary for a worker to meet basic needs.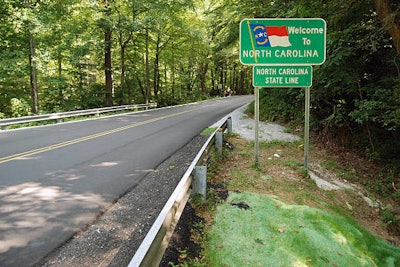 In North Carolina, the average graduate salary was $33,577 but the living wage was $35,651. This salary amount is also the lowest average graduate salary in the country, 20% lower than the national average entry-level salary, $41,801.
Meanwhile, the state of Washington stood out as the leader in terms of average graduate salaries, with $55,960. There, the living wage is $38,563. New York came in second for raw salary numbers, with $52,293. But these earnings are tempered by the state's high living wage, $45,739.
"For current graduates, choosing the next step after college can be stressful, especially for those who are concerned about paying off the debt they accumulated while studying," a Venture Smarter spokesperson said. "And while earning potential is a key consideration, it's important to consider other factors that affect your post-college life, including job opportunities and the cost of living.
"With each state offering different benefits for graduates, it can be hard to find the place best suited to your individual circumstances, but this data reveals an insight into the states that have the highest and lowest starting salaries."
Venture Smarter's rankings also revealed the best states for graduates based on entry-level earning potential; college degree value; the burden of student debt; and entry-level job opportunities.
The findings showed that North Dakota had the lowest average student debt, $28,604 per person, and good job opportunities, with 12% of the local workforce being of graduate age and job openings increasing by 6.5% this year. Pennsylvania, on the other hand, was noted for its high average student debt, $35,385, and graduate rate of 32%.