The average starting salary for recent graduates with bachelor's degrees has risen noticeably, according to findings from a new National Association of Colleges and Employers (NACE) report.
The report, NACE's Summer 2023 Salary Survey, found that the overall average salary for graduates increased from $55,911 for the Class of 2021 to $60,028 for the Class of 2022.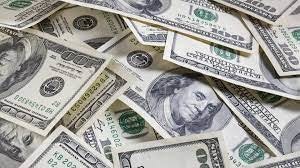 "This notable increase for the Class of 2022 comes on the heels of the overall average salary for Class of 2021 graduates inching up just 1.2% as the job market was still experiencing the effects of the pandemic," said NACE President Shawn VanDerziel.
Between the two classes, the five highest-paid categories of majors remained the same. Computer and information sciences was the highest, with an average starting salary of $86,964.
"We can attribute the jump in starting salary for the Class of 2022 to the large increase in new college graduate hiring—and the competition for this talent," VanDerziel said. "Our Job Outlook 2022 Spring Update survey provided evidence of this surge as participating employers planned a robust hiring increase of 31.6% for the Class of 2022."
The starting salaries of Class of 2022 master's degree graduates also saw higher numbers than those for the Class of 2021. The most noticeable increase was in business, where the salary amount jumped by 12% -- from $78,545 to $87,976.