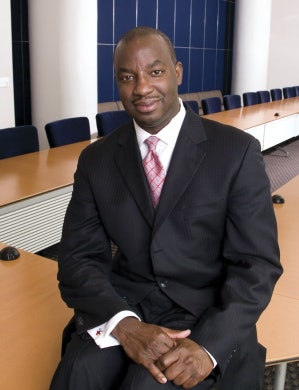 Billed by its president Dr. M. Christopher Brown as "an opportunity for people who care about diversity" to build networks, share ideas and advance the quality of education on their campuses, Alcorn State University is hosting a Diversity and Inclusion Summit  on HBCUs April 28 and 29.
Participants mainly include HBCU diversity officers, executive administrators, faculty and students who are holding candid and insightful discussions about making HBCUs not only more ethnically diverse but more inclusive and open to students and faculty from various backgrounds.
Brown opened his address by discussing a situation that brought the concept of HBCU diversity to the forefront at Alcorn and nationally, while causing a firestorm of criticism.
"By now you've probably heard or read that Alcorn elected to hire the best candidate in the pool as football coach, Jay Hopson, a wonderful coach who has turned our program around, a man who happened not to look like the 17 football coaches that preceded him. That led to a huge conversation and a Lot of media time in our office around why did you hire a White football coach and will this be the death of all HBCUs because this one White man showed up in Lorman, Mississippi."
Brown then told the group that he had hired other noteworthy administrators and staff including the first female vice president in Alcorn's history and a White ROTC commander, among other administrative hires from diverse backgrounds. He also noted that the university hosted the first same-sex couple to appear in Jet magazine's marriage section. Brown spoke of this action as "progressive," but he said that the decision was viewed as "highly problematic," by some local pastors. However, generally these efforts at equity and inclusion have been accepted by the school's stakeholders including alumni and the local community.
"It's not about adding on; it's about adding in," summit organizer Dr. Derek Greenfield told the audience in the opening session Sunday evening, setting the tone and the agenda for the summit — how to not only expand and increase diversity at HBCUs, but how to include and involve students and faculty into the overall campus culture.
Other participants gave preliminary overviews of their campuses' programs, which will be discussed in detail during Monday's sessions. Sylvia Ramos, EEO/AA and Diversity Officer at Winston-Salem State University, focused on diversifying HBCU faculty. She urged more documentation of the hiring practices, noting that WSSU has a tremendous amount of diversity, our faculty is  51 percent African-American, 35percent White 6 percent nonresidential  international and 3 percent Asian.  I think we have the compositional diversity but … is intentional diversity and is it an inclusive environment … do we know what their experiences are when we get them here and are we retaining them?
Marcus Lee, a sophomore sociology-African-American Studies major at Morehouse College presented a student perspective, urging the faculty and administrators to be careful not to rely on "optical diversity," noting that gay students who are not recognized as ethnic minorities, should be a part of the inclusion conversation that will take place in the remainder of the summit on Monday.
Recruitment, campus climate and social justice issues are scheduled for Monday's sessions with a keynote by Myrlie Evers-Williams, Alcorn's distinguished scholar-in-residence and veteran civil rights activist.