Former Vanderbilt University athletics director David Williams has died after collapsing at a restaurant, the university said in a recent news release.
Williams, the son of a Tuskegee Airmen member and a Detroit public school teacher, collapsed at a Pancake Pantry restaurant near the university campus around 10:30 a.m. on Feb. 8.
"(Williams) came in for breakfast, and he was with family and friends," said Pancake Pantry owner Crosby Keltner. "They had not ordered yet, and he seemed to have some complications. The family and surrounding tables realized something wasn't right."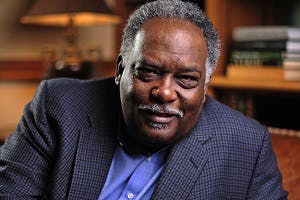 David Williams
Keltner added: "My manager at the time called 911, as well as one of the guests. We got him out of here pretty fast. I think the ambulance was here in three or four minutes."
Williams, the first Black athletics director hired by an SEC school, had his last day as an athletics director on Jan. 31.
Williams spent his 16-year tenure as athletics director and vice chancellor over student affairs working to push social change on campus and match the university's task of competing in academics and athletics, according to the Tennessean. He also won four team national championships while at Vanderbilt – two in bowling, one in baseball and one in tennis.
"The entire SEC family is profoundly saddened," SEC commissioner Greg Sankey said. "Personally, I am saddened to have lost a friend and a person who guided me in many ways."