The U.S. Department of Justice bombshell about 49 individuals across the nation who face charges in illegal schemes to get some of their children admitted to elite colleges has dropped jaws and raised ire across the higher education landscape.
In a criminal complaint unsealed Tuesday in federal court in Boston, actresses Felicity Huffman and Lori Loughlin were among those arrested in a multi-state sting for allegedly conspiring to commit illegal activities dating back to 2011, namely paying bribes, cheating on college entrance exams and getting athletic coaches to accept their children for sports teams when the students were not athletes.
At a time when improving diversity and inclusion of minority and other underrepresented groups on college campuses is a major concern, news of the scandal did not sit well with equity advocates.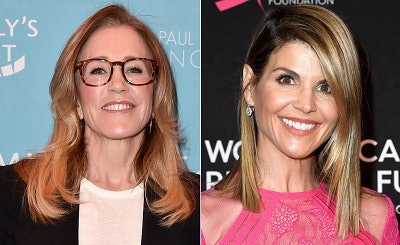 "From paying psychologists to say their child is 'gifted' to paying for fraudulent SAT scores, rich people often demonstrate that they don't really believe in a meritocracy in education," said Dr. Ivory A. Toldson, president and CEO of the Quality Education for Minorities (QEM) Network, professor of counseling psychology at Howard University and editor-in-chief of The Journal of Negro Education.
"They believe in inherited privileges," Toldson continued. "The worst aspect of these alleged crimes is that their mediocre children will grow up believing they are entitled to unearned rewards and that it's okay to deny opportunities to others with less money. These children can grow up to be social parasites with no regard for earned achievement, only a false sense of entitlement that motivates them to manipulate systems and prey on those with less money to get ahead."
The scandal underscores the perception and reality that a degree from a prestigious school means social and economic cache, which could be a way of maintaining social advantage gained through resources and influence, suggested Dr. Stella M. Flores, associate dean for faculty development and diversity in the Steinhardt School of Culture, Education and Human Development at New York University.
"There is great inequality in access to these institutions," she said. "While there are many legitimate roads to an elite institution, there have always also been roads with less integrity. A key story, however, is that even among the legitimate roads, the level of access to resources is deeply unequal and filled with advantages students from first-generation and low-income backgrounds have never had access to because of their position in society. It's the inequality in the legitimate roads that should also be the center of attention."
While shocking, the scandal offers more evidence that the wealthy and well-connected enjoy benefits that give them additional advantages over lower-income college hopefuls in getting admitted to selective schools, said Dr. Michelle Asha Cooper, president of the Institute for Higher Education Policy.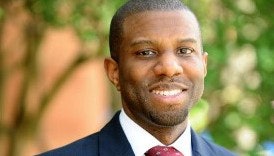 IHEP issued a study report last year, Inequities Persist, that revealed practices and policies at six selective state flagship universities in the Great Lakes region that advantaged wealthy students while acting as barriers to lower-income students. None of the institutions were enrolling representative shares of low-income students, and at each school, low-income students were less likely to graduate than their higher-income peers, noted Cooper.
"While I join the higher education community in being outraged at the blatant incidents of fraud" revealed Tuesday, she said, "I also want to challenge selective colleges and universities across the country to think critically about the equity implications of their admissions policies, and whether or not they are favoring students and families with economic privilege. Universities should focus on eradicating existing access and completion gaps for low-income students, and work to ensure that their student bodies are made up of qualified and motivated students of all backgrounds."
In addition to parents, the DOJ document names exam administrators, as well as coaches at universities such as Georgetown, Yale, Stanford, Wake Forest, UCLA, the University of Texas and the University of Southern California. Each person faces one to four charges ranging from conspiracy to commit racketeering and conspiracy to commit mail and wire fraud to money laundering conspiracy and obstruction of justice.
The scandal is among the most "eye-popping" that David A. Hawkins has seen in his nearly two decades at the National Association for College Admission Counseling.
"When we think about corruption in general, bribery is always the thing at the top of the list," said Hawkins, NACAC's executive director of education content and policy. "We've seen a lot of crazy things in the college admissions space, but it's pretty rare that we see something as blatant and obviously illegal as what we're seeing today. This is just an extreme example of what happens when we commodify college admissions."
NACAC adopted a code of ethics in 1937 to guard against such abuses and to "ensure that those involved in college admission abide by an ethical process built on a foundation of fairness, trust, responsibility and equity."
According to The Washington Post, an entity named Key Worldwide Foundation largely ran the scheme. It claimed to be a nonprofit, but the FBI described it as a conduit for the bribery that allegedly took place.
Loughlin and Mossimo Giannulli, her fashion designer husband, allegedly paid $500,000 to get their two daughters accepted to USC by having them fraudulently designated as recruits for the school's crew team, according to the Post. And Huffman is accused of shelling out $15,000 to the foundation – and calling it a charitable donation – to pay for someone to change answers on her daughter's SAT, resulting in a fake score 400 points higher than her PSAT, the newspaper reported.
As news of the case spread, some higher ed agencies issued an alarm.
"If these allegations are true," said American Council on Education president Dr. Ted Mitchell, "they violate the essential premise of a fair and transparent college admissions process. This alleged behavior is antithetical to the core values of our institutions, defrauds students and families and has absolutely no place in American higher education."
Michael Reilly, executive director of the American Association of Collegiate Registrars and Admissions Officers, said the behavior alleged "compromises the integrity of college admissions and reinforces stereotypes that people of privilege can circumvent the rules. It undermines public confidence in our institutions."
The agency encouraged its member institutions to "review all of their admissions processes, including those related to student-athletes, to ensure that they are transparent, fair and abide by the long-standing ethical expectations of our profession."
The National Collegiate Athletic Association also issued a brief statement: "The charges brought forth today are troubling and should be a concern for all of higher education. We are looking into these allegations to determine the extent to which NCAA rules may have been violated."
Although it appears that the alleged crimes occurred outside the knowledge of admissions departments at the respective schools, more shoes may fall, said Peter F. Lake, director of the Center for Excellence in Higher Education Law and Policy at Stetson University College of Law.
"Is this the tip of the iceberg," he said, "or is this some sort of isolated phenomenon? A lot of schools with highly competitive admissions will probably want to do an internal review to see if they might be at risk for this kind of behavior or similar. This story feels like it's going to get bigger before it gets smaller."
The behaviors alleged go even beyond the controversy of legacy admissions – a form of affirmative action for the privileged – and expose "exceptional privilege buying access to elite opportunities," said Lake.
"It's one thing to have preferential admissions, but this takes that debate to an entirely other level," he said. "If this is a widespread practice, which it may not be, then it calls into question the ultimate quality of an admission and opportunity system in higher education. It can undermine public efforts to engage around diversity and inclusion."
Tiffany Pennamon contributed to this report.
LaMont Jones can be reached at ljones@diverseeducation.com.