The Arizona Cardinals made history when the team chose Kyler Murray, who is of Asian lineage, as the number-one pick in the National Football League draft last week, according to ASAMNews.
The young quarterback's mother, Misun (Missy) Murray, is half Korean and his father, Kevin Murray, is African-American. Kyler's mother said she is used to people noting the differences in appearance between her and her son.
"I know a lot of people are like, 'What is he?'" said Murray. "I get asked that a lot, myself. So we do subtle things to represent that."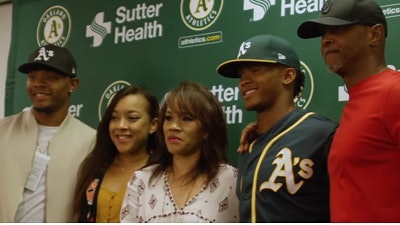 In late 2018, Murray wore a black dragon-imprinted kimono jacket. He wore that traditional Japanese garment knowing that people would notice the choice because of his Asian features.
"When we saw the jacket, it was like, 'Gotta have it,'" Missy said. "'Cause we're all about representing our Asian culture. That subtle statement … came across as kind of a strong statement, but it's awesome."
Murray first was drafted by the Oakland Athletics and then won the Heisman Trophy as the best college football player in the country. He was faced with the choice of having to choose between football and baseball for a professional career. By choosing football, he will likely get a contract from the Cardinals higher than the $4.8 million contract that he signed for the Oakland A's.