The protests of righteous indignation that sprang up in the aftermath of the killing of George Floyd in May of 2020 by Minneapolis, Minnesota Police Officer Derek Chauvin prompted the resurgence of diversity, equity, and inclusion efforts in corporations, institutions, and organizations across the country.
There was an increased proliferation of Chief Diversity Officers, Diversity, Equity, and Inclusion departments, and the like. These were certainly much needed developments and a sign of progress as it pertains to increasing parity and opportunity for traditionally underrepresented and marginalized groups.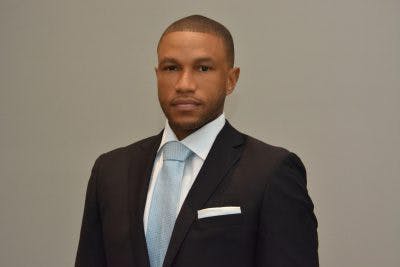 The act of appointing a few selected individuals and/or establishing a department with diversity or equity in the name, however, is not sufficient in and of itself. Cosmetic changes that scratch the surface are not an adequate substitute for the deep and substantive changes that need to be made for diversity, equity, and inclusion to become a reality in institutional policy and practice.
The hardest and most needed changes will require courage. It will require some degree of risk. It will require upsetting the status quo. It will require fearless advocacy on behalf of students even if it means that it may cause some level of institutional discomfort. Unprecedented change requires unprecedented action at the time when windows of opportunity are made available.
Too many diversity, inclusion, and equity efforts have been big on analysis and little on action. Big on titles and little on courage. Big on salaries and little on sacrifice. An example of the resistance to change among many highly placed administrators occurred recently as several student-athletes who were participating in the NCAA Division I Basketball Tournament advocated for the establishment of their name, image, and likeness (NIL) rights through the #NotNCAAProperty hashtag and activism on social media.
The current rules regarding NIL for Division I athletes according to the NCAA website are: "In general, to maintain NCAA eligibility, Division I student-athletes may not promote or endorse a commercial product or service, even if they are not paid to participate in the activity. Athletes may use their image to continue participating in nonathletically related promotional activities if they were initiated before college enrollment."
It is clearly a contradiction and an injustice that players cannot profit from their public rights by doing things such as endorsing products when every other stakeholder is allowed to do it and the NCAA tournament alone is slated to bring in an estimated $900 million dollars.
The implementation of this rule would clearly change the economic conditions of many student-athletes and their families in short order. A disproportionate share of the athletes who are competing in the highest revenue producing NCAA sports of men's basketball and football are Black. Blocking their ability to profit from their name, image, and likeness disproportionally impacts Black athletes and their families in addition to affecting other athletes of all races and ethnic backgrounds. It is without a doubt an issue of equity, diversity, and inclusion. They are included in the labor but excluded from the profits.
When a few student-athletes get the courage to stand up for their rights, university administrators should show the same courage and support them instead of remaining on the sidelines while the game is on the line. In the moment where these student-athletes have their maximum amount of leverage to make a needed substantive change, far too many are silent.  This is the time when they should be joining the players as they advocate for their rights. Too many of the equity and diversity initiatives have shown themselves to be cosmetic and not courageous.
The student-athlete movement, that has progressed largely without the support of a collective group of university administrators, has coalesced in the last week around a set of four items that they are calling for according to a statement released by the advocacy group the "National College Players Association": 1.) NCAA rules that would allow for them to have representation and receive payment for the use of their name, image, and likeness by July 1st. 2.) A meeting with NCAA President Mark Emmert. 3.) Meetings with state and federal lawmakers to pass laws that would give them physical, academic, and financial protections. 4.) The U.S. Supreme Court to rule in favor of the plaintiffs in the Alston v. NCAA case and not give the NCAA any power to deny them equal freedoms.
The key now for these student-athletes will be to see what they can do to keep the pressure on in the window of opportunity where they have maximum leverage (still competing in the tournament). Their leverage will diminish if/when their team gets eliminated. This episode is but one example of a troubling trend of colleges, universities, and other entities appointing a handful of individuals to serve as a band aid and veil for larger systemic issues of inequity and injustice. We must all be more courageous and to do what is right and advocate for the rights of these student-athletes.
The diversity, equity, and inclusion efforts of higher education institutions must go beyond cultural celebrations, symbolic heritage months, and diversity graduations as important as they may be. Officials must have the courage to challenge existing status quo arrangements that continue to perpetuate the same environment that has produced disparity and inequity.  The abolitionist Frederick Douglass said that "power concedes nothing without a demand" but power will most certainly not concede anything when people don't even have the courage to support the demands that have been made much less generate their own demands. This is a moment that calls for courageous engagement. Let us all rise to the occasion.
Dr. Marcus Bright is a scholar and educational administrator.