March Madness returned in 2021, after being shut down by COVID-19 in 2020. As conferences and the NCAA sought to recover some of the losses associated with last year's canceled men's basketball tournament, teams and a very limited number of fans returned to coliseums this spring with restrictions in place, but with cautious optimism and excitement over the perennial spring tournaments.
There were some changes. For example, the full NCAA men's basketball tournament was hosted in Indiana, rather than leveraging multiple locations around the country. And geography wasn't a consideration in the bracket construction this year, since everyone was in one place; instead, teams were grouped purely based on ranking. The NCAA also reworked the schedule to minimize game overlap and condense the number of days over which games would be played in each round. Daily PCR tests were to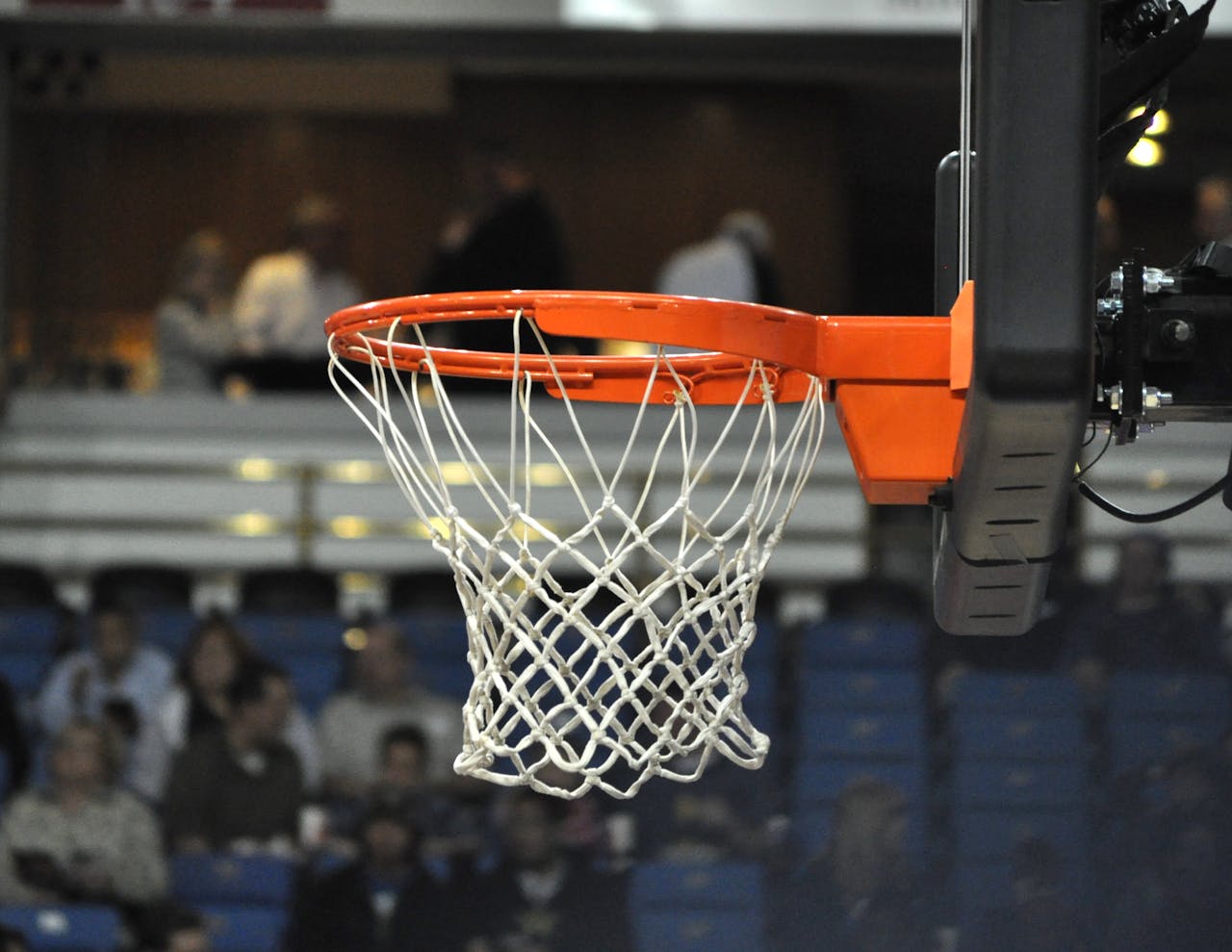 be administered to all team personnel to monitor for the presence of the virus. And the men's tournament attendance was capped at 25% capacity — a number that included coaches, athletic staff, players and players' families, leaving very few tickets available for fans.
Most Division 1 conferences were included, but the Ivy League canceled all winter sports for the season out of concern for the potential exposure to COVID-19.
"Regrettably, the current trends regarding transmission of the COVID-19 virus and subsequent protocols that must be put in place are impeding our strong desire to return to intercollegiate athletics competition in a safe manner," the Ivy League presidents said in a joint statement in November. "While these decisions come with great disappointment and frustration, our commitment to the safety and lasting health of our student-athletes and wider communities must remain our highest priority."
The men's basketball tournament accounts for nearly three-fourths of the NCAA's total annual revenue. Broadcast agreements net $827 million for the NCAA in a non-pandemic year, and the revenue is disbursed to conferences participating in the tournament based on the number of wins participating schools net.
In 2020, because of the canceled tournament, revenue from CBS and Turner Sports amounted to only $113.1 million, according to audited 2020 financials. When losses from ticket sales and other marketing streams were combined, the NCAA lost out on over $800 million in total revenue in 2020. Losses from canceling the tournament alone amounted to a more than 50% revenue decrease from 2019. The NCAA was set to distribute over $600 million to its 1,268 schools directly — funds that many schools rely on to keep their athletics programs afloat — but in the end, only $225 million was available for distribution last year.
Recovering losses
NCAA officials tout a longstanding tournament contingency plan that includes robust event cancellation insurance, including due to communicable disease and pandemic, for their ability to survive the tremendous cuts from the loss of the 2020 tournament. Payouts from multiple insurance companies totaled approximately $270 million in 2020, helping to recover the losses from ticket sales and marketing partnerships, which allowed the $225 million distribution to NCAA member institutions. Of
that, $53.6 million went directly to schools with Division 1 men's basketball programs. Officials also drew $50 million from the NCAA's reserves to help account for lost revenue from the tournament, and expenses were also halved, thanks to salary reductions, voluntary staff separations, employee furloughs and the reduction in costs associated with the various tournaments that were canceled because of the pandemic.
"The NCAA's long-standing financial remediation plan put it in a position to successfully weather a decline in revenue like it's never seen before," said Kathleen McNeely, NCAA senior vice president and chief financial officer, in a January statement. "Because of this plan and the NCAA's strong financial resources [and] continued efforts to reduce spending and event cancellation insurance for fiscal year 2020-21, I'm confident the Association is well positioned for current and future obligations."
Following the tremendous losses from last year, the NCAA promised to pay out the full $613 million to members if all games were played this year, even despite the drop in ticket sales due to the reduced capacity. Remarkably, though several conference tournament games were canceled due to COVID-19 in the spring, only one game in the NCAA's Big Dance was impacted by the virus: a first-round matchup between the University of Oregon and Virginia Commonwealth University, which was canceled after VCU saw multiple positive test results.
VCU coach Mike Rhoades said in a statement he was "devastated" by the cancellation, but added, "Life isn't always fair, but it's about how you deal with it and move forward."
"The members of our program did an excellent job following COVID-19 protocols all year so ending our season in this manner hurts even more," Athletics Director Ed McLaughlin said in the statement.
Conference-level adjustments
In addition to the NCAA tournament overall, the individual conference tournaments that determine the seeding for the bigger tournament also saw some changes this year.
Duke University became the first big name to withdraw from a conference tournament after a player tested positive for COVID-19 and forced the team to pull out from the Atlantic Coast Conference tournament. It was the program's first positive test result of the year, and Duke joined the University of Kansas and the University of Virginia on the sidelines of the tournament. The University of Oklahoma was also forced to pull out of the Big 12 tournament after it was deemed at risk due to contact tracing.
Atlantic Coast Conference (ACC) officials pointed to the recommendations of the conference's medical advisory group regarding COVID-19 risk and exposure, and said they were "heartbroken" for the student-athletes who would not be able to compete this year, but otherwise they declined to comment on the impact of the withdrawals.
The Southeastern Conference implemented a pseudo-bubble, similar to the one the National Basketball Association constructed for its playoffs last summer in Orlando. Personnel were divided into tiers to keep consistent groups moving around together and limit people's exposure to others.
"Everyone just had to think outside the box and do things differently than we always had done at conference tournaments in the past," says Herb Vincent, associate commissioner for communications at the SEC.
But Evan Crane, associate director of athletics at the University of Kentucky, says most people are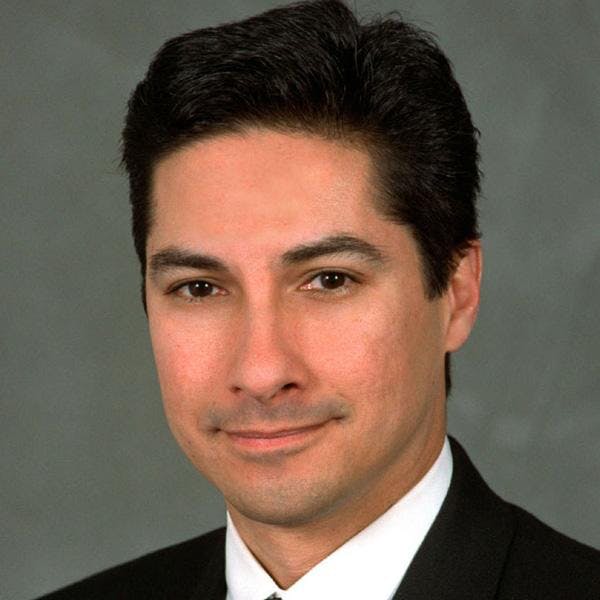 underestimating the impact the changes of this year have had on student-athletes.
"I think the fans just took it for granted that these teams are entertaining us, but there was a lot of struggle this year," says Crane. "I think it's easy for fans to see it from afar and think it was normal. It was not normal. I will give props to any student athlete that had to go through COVID this year. It was extremely difficult to plan, organize, execute. All the fun that college athletics is was taken from them. They knew it was necessary, but it was a challenge. You weren't able to sit next to your friends on a plane. … Isolation from your family — after a good game or a bad game, you can't go see your parents. … I don't think any of them realized how much they would have to give up to do it."
But Crane says there are definitely some protocols and measures from this year that should carry forward, like sanitation rules, and limits on unnecessary contact, like shaking hands. "There was less general sickness this year than we've ever had," says Crane.
Still, he looks forward to when the sport gets back to a place where students can enjoy a fuller experience, such as working out with teammates, attending summer school classes and being able to leave the hotel when they travel to new cities.
"At the end of the day, they're all competitors … and I think they would make the decision again to compete, but I do think they would tell you honestly that they had no idea how hard it was going to be," Crane says. "The athletes that took us to the finish line in any sport this year deserve our eternal gratitude for persevering … through it all and for bringing college sports back at a time when we weren't sure what that looked like."
This article originally appeared in the April 29, 2021 edition of Diverse. Read it here.