Football team Tampa Bay Buccaneers Head Coach Todd Bowles has completed the requirements for a Bachelor of Science in youth and community development at Mount St. Mary's University, fulfilling a longtime promise to his mother.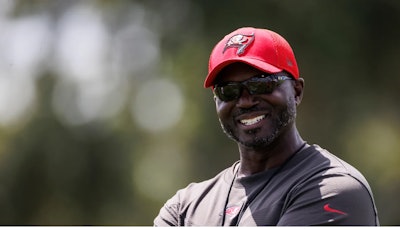 Bowles achieved this through St. Mary's Center for Accelerated and Adult Education, after starting in Summer 2020.
"Completing my degree was something I had always wanted to do over the years because it was something I had promised my mother when I went to play in the NFL, and I wanted to follow through on that promise," Bowles said. "Over the years, as I became a father, it became something I wanted to do in order to set a proper example for my sons as they continue on their educational paths. I have also worked pretty extensively with children through my various community projects, and I felt it was important to show them they can achieve whatever they set their mind to."