Earlham College has received nearly $1 million for a summer immersion experience for Indiana high school students.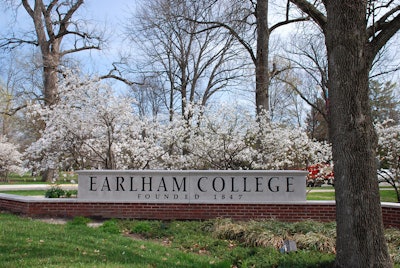 The grant – from Lilly Endowment Inc. through its Indiana Youth Programs on Campus initiative – is part of a statewide investment of more than $29 million to help students explore their interests, learn skills, and consider college.
"This program is intentionally designed to help the next generation of students envision how a college education can enrich their lives and support their future pursuits," said Jill Nelson, assistant director for campus visit programs at Earlham. "With our national reputation for outstanding classroom teaching and value, we're ideally positioned to provide access to a rewarding college education for students from all backgrounds and interests."
Earlham Summer: A Pre-College Program for High School Students will give up to 120 high school sophomores, juniors, and seniors the opportunity to take classes from Earlham faculty, stay overnight on campus, and learn about admissions and scholarship opportunities.
The program – begins June 2023 – will be available to families at little to no cost and will run as two separate weeklong sessions from Jun. 18-23 and 25-30. Students who complete the program will earn college credits.
Indiana has been seeing a decline in Indiana residents pursuing higher education. In 2015, 65% of state high school graduates were going straight to college, but by 2020, down to 53% were attending college the year after high school.
Additionally, a major gift from Earlham alumni Tom '57 and Nancy Newlin '56 will expand the program to a national scale by summer 2024.