The United Negro College Fund (UNCF) has received $190 million, its largest philanthropic corporate gift, for a scholarship program.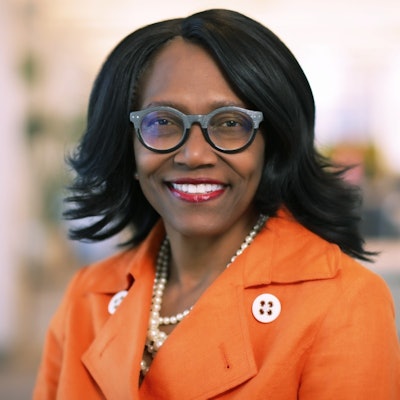 The money – from Fidelity Investments – will go towards launching the Fidelity Scholars Program, which will have renewable, need-based scholarships and wrap-around support services. The gift comes as part of Fidelity's $250-million initiative to support education access and economic mobility for up to 50,000 underrepresented African American/Black, Latinx American, Native American, and Asian/Pacific Islander American students.
To be eligible, students must pursue a bachelor's or associate degree at an accredited, not-for-profit college or university or a not-for-profit certificate program in their state of residence.
"As a UNCF-HBCU president, I am confident that this program will have major impact on HBCUs and minority-serving institutions of higher education," said Dr. George T. French, Jr., president of UNCF-member Clark Atlanta University. "The participating colleges and universities include HBCUs, state-funded, small private schools and community colleges that do the heavy lifting, but don't often have the financial resources to support their students."
The program will launch in Massachusetts, Texas, and North Carolina in Fall 2023, and will eventually include New Jersey, New Mexico, Florida, Kentucky, New Hampshire, Rhode Island, Colorado, and Utah.
In addition to the scholars program, Fidelity's initiative – Invest in My Education (ME) – will also include retention and completion grants for students at risk of dropping out due to financial reasons, and grants to bolster nonprofit organizations aiming to improve graduation rates of underserved students.
"Invest in My Education upholds Fidelity's most fundamental value — to empower individuals to strengthen and secure their financial futures," said Pamela Everhart, senior vice president of regional public affairs and community relations for Fidelity. "By taking a unique, long-term and holistic approach, Invest in My Education has the potential to support economic mobility for up to 50,000 students over the next five years—and that is really just the beginning."