More than 14,000 students have signed up for classes at The City University of New York (CUNY) this 2022-23 academic year through CUNY Reconnect, an initiative that aimed to enroll 10,000 returning students.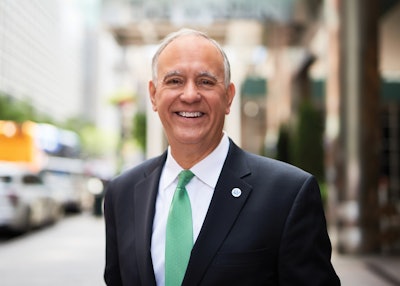 CUNY announced the signup of 14,433 students who had incomplete degrees or who were unable to attend college due to personal circumstances related to the COVID-19 pandemic.
Queens had the biggest gains – 29% of the new enrollees living there – and of re-enrolled students, 34% were Hispanic and 32% were Black. The Borough of Manhattan Community College signed up the most students.
The program was proposed by New York City Council Speaker Adrienne E. Adams, launched at the beginning of the Fall 2022 semester, and funded with a $4.4 million budget allocation. As part of the program, CUNY navigators work with prospective students and offer personalized support and guidance for re-enrollment.
"It is with great pride that we welcome the more than 14,000 students who have returned to CUNY or are first time students who paused their education after high school due to the pandemic," said CUNY Chancellor Dr. Félix V. Matos Rodríguez. "By furthering their education, they are preparing themselves to secure better-paying jobs and will lead the continued revitalization of our city. Through CUNY Reconnect, former students receive personalized support to connect them to the opportunities for socioeconomic mobility that the University continues to provide as part of its mission."