A 21-year-old New York City college student who was sentenced to prison in the United Arab Emirates has been freed, ABC News reported. De Los Santos had been detained in Dubai since July.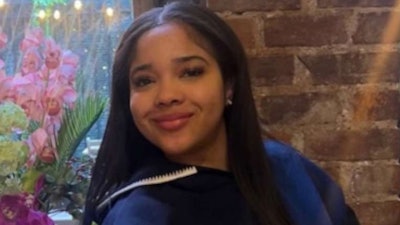 Lehman College student Elizabeth Polanco De Los Santos had been sentenced to a year in prison after allegedly "assaulting and insulting" Dubai International Airport customs officials, according to Detained in Dubai, an advocacy organization that supports foreign nationals detained and prosecuted in the UAE.
While traveling back to New York from a trip to Istanbul with a friend, she had a 10-hour layover in Dubai on Jul. 14, during which a security officer asked her – she recently had surgery – to remove a medical waist trainer suit. She did so, then asked the female customs officers for help to put the compressor back on to no avail.
Then, while calling out to her friend for help, she "gently touched" the arm of one of the female officers "to guide her out of the way," resulting in her detainment and subsequent travel ban. She was initially given a 10,000-dirham fine (about $2,700) on Aug. 24 but customs officials appealed the sentence to instead give her a year in prison.
"They either want her in jail or they want to pressure her into making a compensatory payment to them," Radha Stirling, CEO of Detained in Dubai, claimed in a statement last month. "The government of Dubai should stop this type of corruption by banning government employees from being able to accept out-of-court settlements for criminal complaints," but does not mention the risk of detention.
Her sentence commuted, De Los Santos boarded a flight home to New York late Tuesday night.
"The 21 year old is ecstatic to be returning to the US after five months of anguish," Detained in Dubai said in a statement.