More than 5 million borrowers have enrolled in the Biden-Harris administration's Saving on a Valuable Education (SAVE) student loan debt plan, according to the U.S. Department of Education (ED).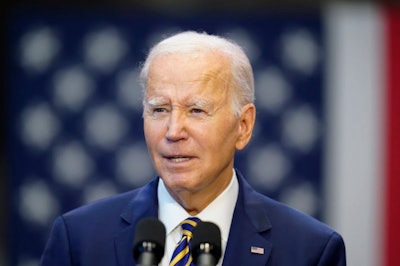 The borrowers – nearly 5.5 million as of Oct. 15 – include 2.9 million who have $0 payments and others saving an estimated $102 a month ($1,224 a year) compared to what they would have paid on the Revised Pay As You Earn (REPAYE) plan, the program that SAVE replaced this past summer.
"Under President Biden, the Department created the SAVE Plan so that young people and working families can climb the economic ladder without unaffordable student loan debt weighing them down," said U.S. Secretary of Education Dr. Miguel A. Cardona. "I'm thrilled to see that in less than three months, nearly 5.5 million Americans in every community across the country are taking advantage of the SAVE Plan's many benefits, from lower monthly payments to protection from runaway student loan interest. The Biden-Harris Administration will not rest in its efforts to fix the broken student loan system and make paying for college more affordable."
SAVE enrollees are repaying $300 billion in federal student loans, approximately one-quarter of all Direct Loans in repayment, deferment, or forbearance, according to ED. Most (75%) SAVE borrowers are also Pell Grant recipients, meaning they are or were low-income college students.
According to ED data on SAVE enrollees by congressional district, the states of California and Texas each have more than 450,000 borrowers enrolled in SAVE, and districts in Missouri, Ohio, and Michigan have the highest identified enrollment.
The SAVE plan – an income-drive repayment plan created after the Supreme Court's decision to strike down the Biden-Harris administration's prior student loan forgiveness plan – stipulates that single borrowers earning less than $32,800 per year or those in a family of four making less than $67,000 have a $0 payment, in addition to ensuring that balances will never grow due to unpaid interest so long as monthly payments are made.