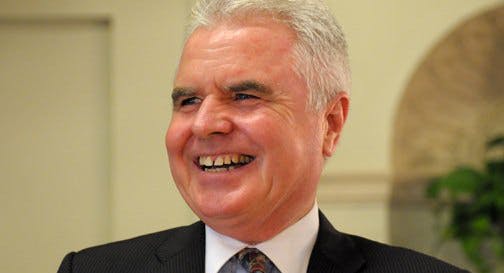 The military student is a unique and disciplined member of the student body with needs that differ from the traditional student. According tothe Department of Veterans Affairs, over 400,000 veterans are enrolled in a college or university and have filed for 2012 GI Bill benefits. Colleges that wish to appeal to the military student must fulfill their educational and financial needs, as well as provide additional support, flexibility, and resources.
The Post-9/11 GI Bill explained
As explained by the U.S. Department of Veteran Affairs (VA), "the Post-9/11 GI Bill provides financial support for education and housing to individuals with at least 90 days of aggregate service after September 10, 2001, or individuals discharged with a service-connected disability after 30 days. You must have received an honorable discharge to be eligible for the Post-9/11 GI Bill." The benefits of the Post-9/11 GI Bill include up to 100 percent tuition and fee coverage, a monthly living (housing) allowance, up to an additional $1,000 per year for books and supplies, a one-time relocation stipend, and the option to transfer benefits to a family member.
Military-friendly colleges will help military students leverage their Post-9/11 GI Bill benefits, as well as provide a variety of supplemental programs. The Yellow Ribbon Program, for example, is a provision of the Post-9/11 GI Bill that allows colleges to assist military students with financial obligations not covered by the GI Bill. Through the Yellow Ribbon Program, colleges pay up to 100 percent of tuition fees not covered by the bill. Additionally, military-friendly colleges will often accept College Level Examination Programs (CLEP) and/or DANTES Subject Standardized Test (DSST) exams for credit, as well as credit for military training and experience approved by the American Council on Education (ACE).
Military-friendly colleges can provide extra support by partnering with the Servicemembers Opportunity Colleges (SOC) Degree Network System, an organization that provides educational opportunities for degree completion to active duty students who often relocate.
Also, Military Spouse Career Advancement Accounts (MyCAA) provide military spouses with up to $4,000 (over two years) in financial assistance to pursue degree programs or licenses for in-demand, portable careers. Other military student benefits include tuition discounts or in-state tuition prices without residency requirements, waived application fees, reenrollment without penalty, and flexible schedules that include evening, weekend and online course options.
Building a support system
Military-friendly colleges understand the challenges associated with military students' transition and know how to support these students during that time. Cigna, a global health service company, describes the adjustments service members make from military to civilian life as "soldier to citizen, danger to safety, discomfort to comfort, chaos to order, lawlessness to law, and mistrust to trust." Military-friendly colleges will have experienced veteran advisors and counselors on staff who are able to guide military students through the unique challenges of their transition. Additionally, having on-campus resources like a veteran's center, veteran's club or association and a specialized career advisor are helpful tools for military students. By offering these resources and more, military-friendly colleges provide the necessary support for a military student's smooth transition into academia and ultimately the workforce.
Career placement is typically a high priority for military students; therefore, these students seek colleges that are able to provide career and networking support.
Military-friendly colleges often have veteran advisors and counselors on staff to assist with internships, career counseling, and networking with military-friendly employers. Additionally, military-friendly colleges will connect with local VET REPS who can aid in military student career placement. Also, experienced veteran advisors and counselors will help military students translate their service experience into relevant corporate skills on their resumes, provide advice on how to best apply for jobs, and offer guidance on proper etiquette in interviews. Military-friendly colleges are aware of the career assistance and placement needs of military students and provide the proper resources to facilitate the transition into a successful career.
Military-friendly colleges are able to recognize the exclusive needs of military students and deliver the benefits, support and resources vital to their success. "Only 1 percent serve, so the rest of us need to make sure they can achieve the American dream, and that starts with having a good job," says Debbie Gregory, CEO of MilitaryConnection.com. It is important that colleges looking to appeal to the military student demographic develop a specialized program that supports their transition from start to finish.
— Dr. Thomas M. McGovern, president of Fisher College and an Army veteran, may be reached at (617) 236-8800 or tmcgovern@Fisher.edu.