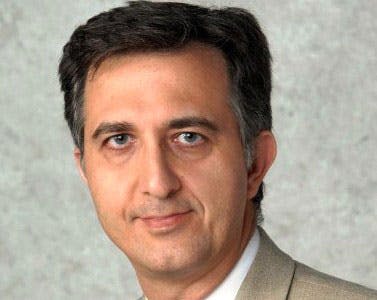 Engineering deans at many minority-serving institutions are among those calling for a new national initiative to help MSIs and urban public universities increase the number of engineers of color, whom they say are critical to the nation's future economic growth.
"Without diversity, we will not be able to reach our goals and targets," said Amir Mirmiran, engineering dean at Florida International University, a Hispanic-serving institution based in Miami. Through their innovations, he told Diverse, engineers are critical "job multipliers" whose work can create more high-paying jobs in the nation's economy.
Among other ideas, Mirmiran called for a "GI Bill for STEM" that would provide scholarships, low-interest loans and other financial aid to increase enrollment in higher education science, technology, engineering and math programs. The idea was among several outlined in a new report outlined at a Capitol Hill briefing on Wednesday by stakeholders who convened earlier this year at a National Science Foundation-supported meeting in Florida.
In addition to a GI Bill for STEM, engineering deans, business leaders and other education experts called for several new strategies such as:
n  Increasing cooperation between minority-serving colleges and major research universities on engineering and STEM topics.
n  Creating a "Peace Corps of Engineers in K-12" that would bring retired engineers into public schools to promote engineering and work with K-12 students so that they have the skills to succeed in college engineering programs.
n  Redesigning engineering education with a greater emphasis on active learning, internships and experiential and project-based learning in mathematics.
n  Co-locating industry and innovation efforts at MSIs to "educate and innovate."
n  Making a master's degree the entry level into the profession.
n  Developing stronger partnerships between community colleges and engineering schools.
As an example of the partnership goal, Mirmiran said Florida International recently partnered with North Carolina State University, Penn State University and the University of Virginia on a nanotechnology proposal that received an $18.5 million National Science Foundation grant. "This will help build infrastructure and build momentum" at Florida International, he said.
Participants at the 2012 conference also expressed interest in creating a consortium that would build national support for such initiatives.
Overall, minorities represent 12 percent of all engineering graduates, Mirmiran said. To meet future demand, this rate should increase to 20 percent by 2025. Engineering schools nationwide typically graduate about 450,000 students a year, he said.
Several lawmakers expressed support for the initiative at the Capitol Hill forum.
"America is becoming more and more diverse. But, increasingly, minority students are finding themselves in the same place—outside the STEM disciplines. This has to stop," said Rep. Frederica Wilson, D-Fla.
Aside from demographic issues, a greater STEM focus is needed "if America is going to secure its place in the global marketplace," she said.
Rep. Silvestre Reyes, D-Texas, noted that, while youth of color account for 39 percent of all Americans under age 18, African-Americans and Hispanics hold only 8 percent of the nation's science and engineering jobs.
"This underrepresentation of minority groups in the STEM fields is a severe impediment to our national competitiveness," he said. Reyes noted that Congress must do "much more" to create and expand opportunities in STEM fields.
By calling for more scholarships, loans and other policies, the coalition is seeking additional action from federal lawmakers. It is developing an action plan for legislators, he said, while the business communities also can step up their activity.
"All stakeholders have to come to the table together," Mirmiran said. "It's about our future."