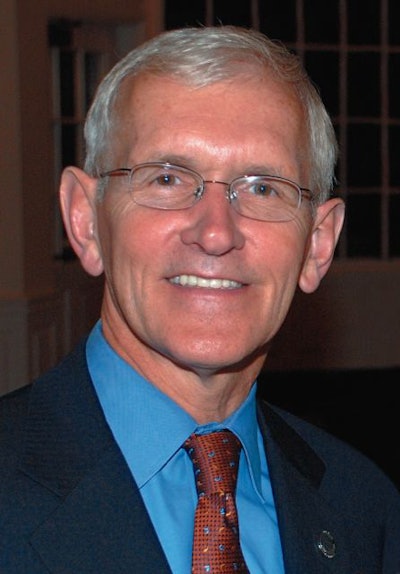 More than 13 percent of student loan borrowers are defaulting on their loans during the first three years of repayment, with students from for-profit colleges topping the list of defaulters, the U.S. Education Department said Friday.
Seeking jobs in an uneven economy, recent graduates and others leaving school are struggling to make repayments, the data show. Among those who attended for-profit colleges, 22.7 percent of were in default in 2011. Default rates were 11 percent at public institutions and 7.5 percent at private non-profit institutions.
"We continue to be concerned about default rates and want to ensure that all borrowers have the tools to manage their debt," said Arne Duncan, U.S. secretary of education. "In addition to helping borrowers, we will also hold schools accountable for ensuring their students are not saddled with unmanageable student loan debt."
The new data represent the federal government's first official rates on borrowers who default during the first three years of repayment. Previously, the official rate was only for defaulters in the first two years of required repayment. Congress authorized the change in 2008 saying the three-year rate should reflect more accurately the number of defaulters over time.
During this transition, however, the federal government also is continuing to collect data on defaults after two years. For 2011, that rate was 9.1 percent, up slightly from the previous year.
Yet looking over a longer period of time is critical, said Debbie Cochrane, research director at The Institute for College Access and Success (TICAS). "By tracking defaults for a longer period of time, the new three-year rates capture more of what's really happening to borrowers," she said.
A frequent critic of for-profit colleges, TICAS said the new data provide more information on the struggles of students in this sector. For example, it noted, while for-profits enroll only 13 percent of higher education students, they account for 47 percent of defaulters.
But a for-profit sector representative said all institutions bear responsibility for defaults.
"It is only by the entire higher education community working together with elected officials and policy makers that we will help millions of Americans effectively manage their student loan debt," said Steve Gunderson, president of the Association of Private Sector Colleges and Universities.
At for-profit schools, 86 percent receive need-based aid and many are single parents, first-generation college students and working adults, Gunderson said. He called on the Department of Education to improve management of loan collection programs and to give schools the authority to limit loans to cover only the direct cost of education.
The rising default rate also shows the need for more students to use income-based repayment (IBR), which caps loan payments at levels based on a borrower's income after college. "Especially in this economy, IBR could be helping millions more people make regular, affordable payments instead of falling so deep in the hole that they can't climb out," said TICAS President Lauren Asher. Yet once in default, loans no longer qualify for this option, she said.
Another option may be to allow aid administrators to reduce loan limits for certain academic programs, said Justin Draeger, president of the National Association of Student Financial Aid Administrators (NASFAA). He said the association is working on a variety of "practical solutions" that could include these lower limits, improved financial literacy and automatically moving borrowers into income-based repayment.
"Although schools cannot control many of the elements that lead to default, we know that colleges can have a positive impact on student loan repayment rates and keeping overall indebtedness down," Draeger said.
Elsewhere, the data showed that institutions offering two- to three-year programs had the highest default rates in the public college sector. The rate for these schools was 16.2 percent, more than double the 7.9 percent rate at four-year public institutions.
Among private, non-profit colleges and universities, those with two- or three-year programs had a default rate of 14.5 percent. The rate for private, non-profit four-year institutions was 7.3 percent.
For more information, visit the Education Department website at www.ed.gov.