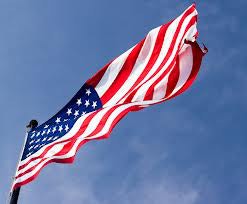 The Veterans Student Loan Relief Fund issued the first round of grants Sunday to assist military veterans and qualifying family members, who have incurred heavy debt loads as a result of loans to attend for-profit institutions.
Eleven grants of up to $5,000 were awarded to veterans from seven states: Arizona, California, Illinois, New Mexico, North Carolina, Pennsylvania and Texas. Applications for a second round of grants are currently being accepted through Dec. 1 at http://sms.scholarshipamerica.org/veterans-student-loan-relief.
The VSLRF was created and funded by a veteran-led private foundation. The program is administered by Scholarship Management Services, a division of Scholarship America. SMS is the nation's largest designer and manager of scholarship and tuition reimbursement programs for corporations, foundations, associations and individuals.
"Many for-profit colleges are treating Iraq and Afghanistan veterans very poorly and without respect, taking advantage of their Post-9/11 GI Bill benefits that provide federal financial assistance for returning service members to help them with their education," said retired Marine Col. Patrick Uetz, director of the University of San Diego School of Law's Initiative to Protect Student Veterans. "But veterans and their allies are beginning to battle back — ensuring our veterans receive accurate intel to make informed decisions, as well as fighting for legislative and policy change on their behalf are paramount among our objectives."
Veterans and their advocates are making a concerted effort to make sure their constituents are better informed of their educational options through public information campaigns. They also plan to urge Congress to pass legislation similar to a bill recently signed by California Governor Jerry Brown that closed various loopholes that some for-profit schools may have exploited in their marketing practices. Attorneys General in nearly 20 states, led by Kentucky AG Jack Conway, are also mounting a coordinated efforts to crack down on for-profit colleges' alleged predatory practices.
The average annual price of a certification program at a for-profit college was nearly $20,000 in 2010 compared to an average of $4,000 at a public college. For-profit schools charge as much as $35,000 for an associate degree program, compared to $8,000 at a public college. Nationwide, nearly 70 percent of all students attending for-profit colleges do not graduate, and many of the credits earned at these colleges do not transfer.
A new web site — www.knowbeforeyouenroll.org — has also been set up to provide current service members and veterans with information they need to make informed choices about their education, and allow them to file complaints.
Related story:  Veterans Group Sues UNC Board of Directors