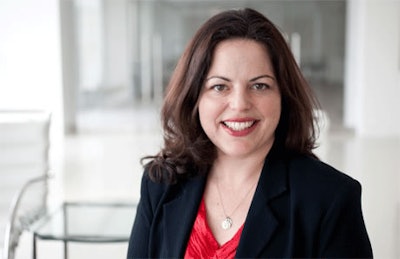 As recent college graduates have continually struggled with finding employment upon the economic downturn, many have questioned the validity and strength of a college degree. However, a recent report released by Pew Charitable Trusts found that graduates holding four-year college degrees are in actuality more protected in a pernicious economy than those with lesser education credentials.
Although young adults between the ages of 21 and 24 years old experienced shrinking wages and employment rates post-recession, the decline was significantly more pronounced among high school graduates and even those holding associate degrees. Prior to the recession, approximately 55 percent of high school graduates were actively working full-time positions compared to 64 percent of associate degreed graduates and 69 percent of graduates from baccalaureate programs. Of the young adult demographic, over 10 percent of high school and associate degreed graduates lost their jobs, while only 7 percent of bachelor's degreed graduates suffered from job loss.
According to Diana Elliott, research manager of the Economic Mobility Project on behalf of Pew Charitable Trusts, the employment gaps among those with an associate degree and those with a high school degree were "quite interesting" in their sharp differences. Since those graduates holding an associate degree found more recovery within the job market compared to the slower, gradual recovery of high school graduates, Elliott suggested, "any amount of postsecondary education does improve the labor market outcomes for those recent graduates, aged 21 to 24."
In the midst of the recession, the population of non-working individuals including high school graduates, associate degreed graduate, and bachelor degreed graduates unsurprisingly increased. Of that same group of graduates, there was not an increase in school enrollment. Approximately two–thirds of all graduates without work attended school, although the proportion among those in school did not differ by degree type.
Along with a stark decline in employment positions for entry-level candidates, there was also a considerable plunge in wages among the particular group. For recent college graduates, particularly at the baccalaureate level, the change in employment wages suffered at merely 5 percent, while high school graduates and associate degreed graduates endured over a 10 percent loss in their annual income rates. While only examining those college graduates with a bachelor's degree — nothing beyond the graduate level — higher wages seemed to promote upward mobility in their blooming careers.
"Even despite the recession and the labor market outcomes that individuals experienced, the college degree still offers a great deal of potential for upward mobility and it certainly helps individuals weather many of the negative labor market outcomes that those with an associate or high school degrees experience," Elliott commented.
Even though college graduates are expected to experience longer trajectories in their careers, they are beginning at a slower pace, turning to "high school" jobs such as restaurant servers, retail clerks and sales workers in order to compensate for the instability of the recession, as illustrated within the report. While settling for jobs that tend to be reserved for those lacking postsecondary education credentials, college graduates are "camping" out in their parent's households, as they endure the adversity from the economic slump. However, the starting point for college graduates mirrors the starting point of high school and associate degree graduates, the long-term outcome outweighs the initial standstill for bachelor's degreed individuals, according to the Pew report.
For college graduates, the possibility that many will remain unemployed to the labor force is inevitable, according to Pew's research findings. Unemployed graduates, including those with a high school, associate, or bachelor's degree are referred to as "marginally attached" to the labor market, indicating a group of individuals who are not actively looking for jobs, but perhaps are available for jobs. Graduates who typically fall into this sector are those facing financial barriers, and thus, are unable to further training, hindering them from seeking an ideal job. Graduates who may be holding off for higher wages also fall into this category.
While the deterioration of employment positions for recent graduates, as a result of the recession, have caused a decline in the amount of graduates working "college-level" jobs, a decline in wages and certainly a decline in job availability, the report has shown that postsecondary education has equipped young adults to withstanding economic disparities.