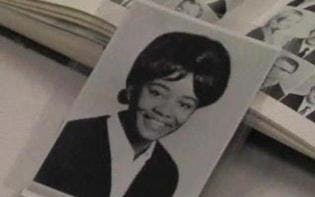 Laura Marie Leary (Elliott) was the first Black student to attend East Carolina University in 1962. She graduated in 1966.
Part of East Carolina University's mission is "to serve as a national model for public service and regional transformation by: Providing cultural enrichment and powerful inspiration as we work to sustain and improve quality of life …"
Founded in 1907 as a teacher training school, East Carolina University was segregated until 1962. Laura Marie Leary Elliott, ECU's first African-American student and graduate (class of '66), said "it was publically smooth but, privately, we were hurting."
Elliott, originally from Vanceboro, N.C., set out in 1962 to do nothing more than simply further her education. "I was a 17-year-old kid. I wanted to make my parents proud," she said.
Unbeknownst to her, that first step has opened a door through which thousands of African-Americans have walked.
The road to desegregation was swifter and quieter than in many schools across the South. In 1964, two years after Laura Marie Leary enrolled, 16 African-American students enrolled. In 1966, approximately 50 African-Americans chose to matriculate at ECU, among them Paul D. Scott, the first Black student to receive a football scholarship, and Vincent Colbert and Marvin Simpson, the first Black players on the basketball team.
When Dennis Chestnut was selected in 1967 for the SGA Judiciary Board, he became the first African-American in a student leadership role. In 1974 the first African-American faculty members arrived on campus, including Ledonia Wright, a community health professor originally from Rockingham County.
In 1971 the admissions office turned to the SGA Office of Minority Affairs to aid in writing a recruitment brochure aimed at Black high school students. Extremely candid about the state of race relations on campus, it admitted that there had been "open displays of prejudice by some Whites to some Blacks" and that some White professors had discriminated against Black students. The brochure was highly effective and widely praised.
In 1976, the once-divided Black and White homecoming queen contests were amalgamated, and Jeri Barnes became the school's first African-American Homecoming Queen. In 1981, Natalear Collins and Brenda Klutz became the first African-American graduates of the Brody School of Medicine.
During a November panel on the school's history, Justice Henry Frye, the first African-American chief justice of the North Carolina Supreme Court, said "positive change does not come about by osmosis. Positive change comes about when somebody looks at a situation and says, 'This needs to be changed. This needs to be better,' and they set to work to make things better."
At the same panel, Chestnut said, "I had come here with a purpose, and I meant to achieve it one way or another."
Chestnut credited Laura Marie Leary Elliott, saying, "My dream could have easily been deferred if not for the doors opened by people like Mrs. Elliott."
In addition to the alumni, Chantel Miller, who is presently a junior at ECU, was among the panel. "I looked around the campus, and I felt that I was welcomed; I have friends of every ethnicity. I feel like things have changed. I don't feel hindered, and that's the best part of being here," Miller humbly said.
The late Dr. Andrew A. Best was a strong contributor to the desegregation at East Carolina University. In an interview with the "Oral Histories of the American South" in 1997, Best recalled the hesitation of Dr. Leo Jenkins, former president of ECU, to desegregate before it was court-ordered.
"He said, 'First of all, it would be more damaging to our image to admit a minority student who couldn't cut it,'" Best said. "That was his way of saying who didn't have the background or equipment to survive or achieve, who would flunk out, in other words. 'We wouldn't want that.'"
Best said he was also worried about "the reaction of those die-hard segregationists."
"'You remember the James Meredith situation down in Mississippi?'" Jenkins had said.
After some urging, Best was able to convince Jenkins to admit Laura Marie Leary, a student who lived only 18 miles from the campus and would commute to classes rather than live on campus.
"I said I'm giving her a key to my house, so that my house can be her home away from home. If the weather's bad, she can come, and if I've got one slice of bread, she can have half of it," Best said. "Laura Marie went through with flying colors. She represented a crack in the door, and the next year, the door opened wider. We had maybe four or five dozen minority students come in. After that, we had participation in football and basketball for the Black athletes, and all of those barriers vanished. Not one single undesirable incident happened in this whole process and that says something about a rural, eastern North Carolina community."
In his remembrance, ECU holds an annual Andrew A. Best M.D. Senior Recognition Banquet for graduating minority medical students.