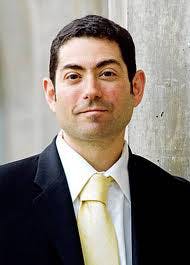 A blue-ribbon federal advisory panel outlined an ambitious plan Tuesday to combat achievement gaps, focusing on improved teacher preparation and a stronger education and support services pipeline to help meet the needs of high-poverty students.
The Equity and Excellence Commission concluded its two-year effort with a report with five key recommendations to U.S. Secretary of Education Arne Duncan. Commission Co-chair Mariano-Florentino Cuellar called the report "unprecedented," since all members agreed to the final plan. In addition to teacher prep and services to high-poverty students, the panel also called for school finance reforms, improved access to high-quality early childhood education and governance changes to improve accountability and excellence.
In For Each and Every Child: A Strategy for Education Equity and Excellence, Cuellar and Co-chair Christopher Edley Jr. noted that U.S. leaders "decry but tolerate disparities in student outcomes that are not only unfair, but socially and economically dangerous."
They note that test-driven accountability "has not been enough" and that the next steps must include coordinated reforms at the local, state and federal levels. For example, they call for action to change school funding formulas so that public schools receive funds "based on student need, not zip code."
While improving high-poverty schools, at-risk students also need access to social services, health care and other assistance, Edley noted. One option to provide such services is through community schools that also house neighborhood support services, he said.
The report also profiled innovative local programs such as the Strive Together Partnership in Cincinnati and surrounding areas that began after reports showed Ohio and Kentucky lagging behind other states in college attainment. The partnership bills itself as a "cradle-to-career" program from the preschool years through college, when students are eligible for special financial aid assistance.
So far, the project is reporting increased high school graduation rates and better retention rates for students once they reach college, the report stated. Dozens of partners participate in the program and have agreed to a series of core goals to measure student success.
Another model program, School Change in New Haven, Conn., helps close the gap between the achievement of local children and statewide averages. So far, the program has cut the dropout rate in half and set a goal that every high school graduate has the academic ability and financial resources to attend college.
Teacher preparation is another major theme in the report, which calls on states to re-examine their higher education preparation programs and their licensing systems. States must look at compensation issues, as well, to attract effective teachers and promote equal distribution of well-qualified teachers across districts and schools.
Raising pay for starting teachers to $65,000 from the average of $37,000 and doubling the top salaries for experienced teachers would reduce attrition rates and increase the percentage of new and experienced teachers in high-poverty schools. While such a move would cost up to $30 billion, it likely would improve student performance, cut special education placements and reduce teacher attrition, which costs schools about $7 billion annually.
Duncan, who attended a phone briefing on the report, said his department is "serious about closing the opportunity gap" and welcomed the report's emphasis on early childhood education, saying it reflected White House priorities. The commission recommends universal access to high-quality early learning programs, particularly for children in low-income communities.
Fewer than half of low-income children — 48 percent — are considered school-ready when they enter kindergarten, compared with a 75-percent rate among children from moderate and high-income families.
Also attending the briefing was Rep. Chaka Fattah, D-Pa., who called it a "tremendous moment" that an advisory panel unanimously agreed on a plan of action. "This report rejects the passivity that allows disparities to exist," he said.
The study is available online at http://www2.ed.gov/about/bdscomm/list/eec/equity-excellence-commission-report.pdf.