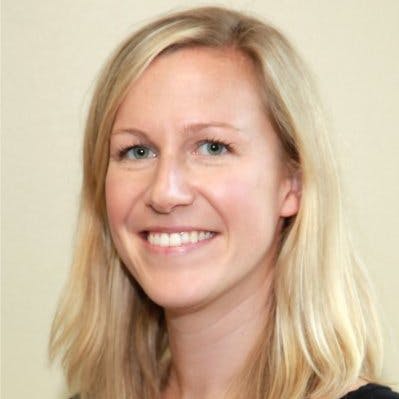 According to an annual survey by Babson Survey Research Group, 6.1 million students took at least one online class during fall 2010 — an online class being defined as a course where more than 80 percent of all content is delivered online, and there are typically no face-to-face meetings with instructors.
Of these millions of cyber scholars, about 3,000 chose to matriculate through American Sentinel University, an online institution in Aurora, Colo.
The majority of Sentinel's students are adults aged 40 to 50. They are employed full-time or serve in the military. They have families to tend to and households to maintain. They chose to pursue an online education to earn first-time or higher degrees — primarily in nursing, information technology and business — to advance their career goals.
However, as driven as they are to move forward professionally, many lack the will to communicate openly about barriers that are likely to come up in a virtual learning space.
So, Sentinel has found a way to ease the burdens of each convert by pairing them with new student advisers like Loren Ellison, who has a background in higher education and K–12 online learning.
"Just knowing that we are there is the biggest thing for them, especially in the beginning, so I make sure I'm proactive with my outreach and that I'm being consistent," says Ellison.
Before taking on the position as new student success advisor in July 2012, Ellison worked at one of Colorado's emerging online learning centers, where she virtually taught a variety of subjects to high school students. After hearing about Sentinel's position from a friend, she decided to switch careers to try something new, while remaining in the education field and putting her knack for technology and creativity to use.
Now, Ellison's job is to put new students at ease, after they take their first step in enrolling through the university's admissions office.
"We get their information and a checklist with different risk levels to be aware of when going into our intro phone calls with students," says Ellison, describing the intake process of her 225-student caseload.
Ellison's position allows her access to students' online records to view their class papers, grades and overall progress with their courses, giving her specific information to address with each student.
Among the new recruits, Ellison has found their greatest need is to feel comfortable with the environment, as many of them do not use the Internet regularly and lack basic computer skills.
So, in addition to initial phone calls and emails, Ellison also interacts through screen sharing, where she can virtually walk students through online-classroom basics, such as registering for classes, obtaining syllabi and accessing portals to check their assignments and grades.
"We try to do everything to make their lives a little easier because they come in with a lot of anxiety," she says.
Beyond the initial orientation stage, Ellison is dedicated to providing ongoing support and reinforcement throughout the students' first two courses.
"A lot of times, they don't like to reach out to us for help because they feel like they're going to sound stupid for asking questions that they should already know the answer to, so they don't want to sound silly," says Ellison.
To counteract communication barriers, Ellison reaches out to at least 100 students from her caseload each week.
Eventually, though, the students do become independent learners, thus, new student advisers have adapted their communication frequency to cut down on the number of phone calls, as students become more comfortable within the first weeks of entering their first course.
"It's really neat to watch them grow, because they actually learn quickly," she says.
Having taken online courses herself, what Ellison appreciates most about Sentinel is that it has successfully "created a community environment for students since the online education world can be disconnected."
One of the biggest resources Ellison believes the university offers to effectively build this community is biweekly webinars, which review common issues that students are having, such as retrieving financial aid, perfecting writing skills and using other resources.
Additionally, the university has created an online portal through Yammer, called "my campus," where current students, alumni and student success advisers come together and voice concerns and access resources like how-tos and video tutorials to navigate the university's website.
But with all of the resources the university provides, the one-on-one support of an adviser is most vital to each student's success.
"I've spoken to students who take courses online, and they have no one to talk to," says Ellison of her value to students. "Just them knowing that we are here with anything they might need, that they can pick up their phone or shoot a quick email and we are there makes a difference."