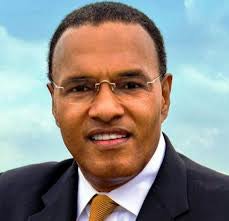 The University System of Maryland Board of Regents Special Review Committee released its findings about the challenges facing Coppin State University (CSU), which has come under scrutiny for having one of the lowest graduation rates in the country.
After four months of review, the committee, headed by Dr. Freeman Hrabowski, president of the University of Maryland Baltimore County, presented their findings to the board Wednesday with an audience of nearly 100 people.
"To solve the problem, you have to know the problem," Hrabowski said.
The Committee found that transfer and older non-traditional students graduate at considerably higher levels than first-time, full-time freshmen. Student support services are not well integrated or adequately focused on maximizing student success; and among the student body, there is dissatisfaction with the level of services provided by the financial aid, bursar, registrar, and admissions offices and some faculty members.
Despite a 3 percent decline in enrollment in the past decade, CSU added 20 new academic degree programs, increased faculty by 49 percent, and increased the number of administrators by 92 percent. On average, the CSU teaching load is the highest among USM comprehensive universities (8.3 courses vs. 7.4), while Coppin faculty on average generate the lowest number of student credit hours (263 student credit hours at CSU vs. a range of 404 to 592 at other USM comprehensive universities annually).
The committee noted that student-athletes have much higher academic success than the general student body. Overall private fundraising is inadequate and with 700,000 net square feet of academic space, the university is under-enrolled by approximately 2,000 students.
The Committee recommends increasing enrollment by limiting student admission of first-time, full-time traditional students to those who have a reasonable chance of success and balancing that by increasing the number of transfer and adult students who have had higher levels of academic success.
It also suggests developing recruitment and support programs specifically for transfer and adult students, ensuring that all student support services are well integrated and facilitate student success and graduation. The report also addressed the need to ensure that first-generation college student applicants are supported and receive information in a timely manner to meet federal deadlines for financial aid.
The report addressed the need to "right-size" administration organization, offices and operations.
"Our job as a board is to consider where Coppin needs to be and set expectations," Hrabowski said. "Our number one goal is to support the students. Coppin has an amazing history."
The board moved to establish an implementation team to provide oversight and guidance. A follow up meeting will take place on June 21, where the implementation plan will be presented.