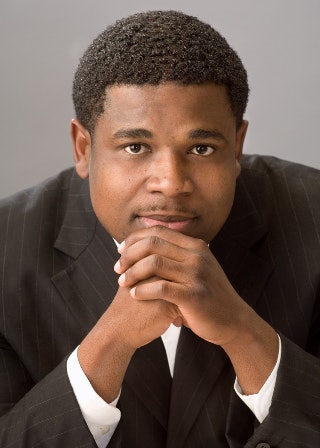 Though their original purpose has evolved, the role of Historically Black Colleges and Universities is still a vital one in America's education system. As more HBCUs start to look like the rest of the secondary education institutions in the country, they must find ways to blend tradition with progressive ideas about diversity and equal education. The rich history of HBCUs is not to be dismissed; in fact, it is those roots that make them a stable part of the U.S. higher education system.
Except when that stability falters. Lately it seems there are just too many HBCUs in the news for the wrong reason, one being financial and accreditation woes that threaten, or deliver, closure.
On June 3, Saint Paul's College officials announced that it planned to close its doors—at least temporarily. The news followed a proposed merger with Saint Augustine's University that fell through. After 125 years, the rural school that employs roughly 75 people in the community of Lawrenceville, Va., had no choice but to close its doors to new students and help current ones find placement elsewhere.
After several years of highly-publicized financial problems, Morris Brown College turned down a bailout from the city of Atlanta in June that would have eliminated its bankruptcy troubles. In August, Morris Brown filed for federal bankruptcy protection to prevent foreclosure. Atlanta Mayor Kasim Reed and other city officials were more than a little surprised when the school rejected the $10 million offer that was designed to benefit the city too. A Morris Brown lawyer said the rejection is due to the school receiving an undisclosed, better offer from somewhere else. For now, though, Morris Brown is still $35 million in over its head, by some accounts.
Why is this happening?
In the case of Morris Brown, a few factors play into the closure issue. The first is geographic location. Morris Brown competes for students with four other HBCUS, including nationally ranked Morehouse and Spelman colleges. The other is money. The alumni of Morris Brown contribute at a rate of less than 5 percent and board members are led by the African Methodist Episcopalian church—not affluent community members or alumni. Saint Paul's has tried for several years to stay afloat, even cutting out its athletic programs to focus on academics, but to no avail. In both cases, lack of funds is due, in part, to low student enrollment, as well as meager alumni contributions.
Specifics aside, though, I think HBCU closures are part of a larger issue. The original purpose of these schools was to provide higher education opportunities to Black students and, in many cases, to former slaves. Morris Brown holds a particularly fond place in Black education history because the school was founded by former slaves—not White people with philanthropic agendas.
The landscape of today's colleges is not as exclusionary as it was 20 or 30 years ago though. The higher education opportunities are literally endless for all students, so the necessity of HBCUs, at least for diversity purposes, is no longer in play.
When is an HBCU closure good?
The old adage that any affiliated group is only as strong as its weakest link is certainly true when it comes to HBCUs.
Morris Brown is still $30 million in debt after 15 years of financial struggle and has a dwindling student population. The successful years of the college are now tainted. Saint Paul's lost its accreditation with the Southern Association of Colleges and Schools Commission on Colleges and, instead of keeping classes in session until an answer could be found, decided to close its doors. Though the closure of Saint Paul's is a loss in the HBCU community, it is better than an unaccredited, affiliated school that harms the reputation of the rest.
What can be done to stop HBCUs from closing?
The only way for any college to survive in the current educational landscape is for it to focus on the student experience above all else. For an HBCU that means letting go of polarizing "traditions" that do not welcome students of all backgrounds. There is a reason the word "historically" is used—the role of HBCUs today is much more complex and inclusive. It is not enough to expect students to want to attend a college based on the past. It needs to provide a promising future that is representative of the real world too.
How do you feel about the fate of HBCUs like Saint Paul's and Morris Brown?
Dr. Matthew Lynch is a department chair and an associate professor of education at Langston University. He has focused his career on researching topics related to educational policy, school leadership and education reform, particularly in the urban learning environment.