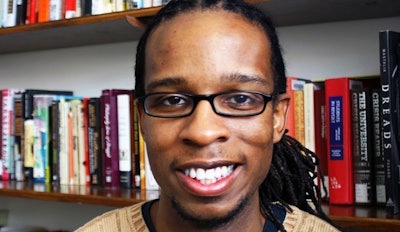 In August 2012, Matthew Heimbach, then a senior at Towson University, formed a "White Student Union." By April 2013, the first WSU had made national headlines and another was established at Indiana University. Earlier this month, an unofficial WSU appeared at Georgia State University, snatching headlines like its predecessors.
Georgia State's WSU mission statement reads: "The White Student Union is here to unite white students to advocate for their interests and the interests of white people, while celebrating heritage, culture, promoting a sense of 'white identity,' and working in unison with other campus organizations to tackle issues that affect us all."
Towson's WSU reads: "The mission of the WSU is to create an avenue for people to participate in political, cultural, educational, and social events to celebrate European heritage."
Recently, Heimbach spoke with the website vice.com, saying, "We stand for the positive love of our people, but also respect for everyone else … . That's the key difference" between his group and groups like the Ku Klux Klan. Heimbach loathes Adolf Hitler and hates being labeled a "racist" or "white supremacist," which does not surprise me. Most racists do these days.
In February, Heimbach and his WSU announced they were instituting night patrols on campus. The patrols targeted "black predators" and were justified as a response to the "black crime wave" on campus. It did not matter, as reported by Vice, that Towson's campus crime rate was the lowest in 17 years. It did not matter that Towson was deemed Maryland's safest public campus seven of the past 10 years. The WSU began its patrols in March, sending the media, black students and their allies into protest frenzy.
Patrick Sharp, the 18-year-old founder of Georgia State's WSU, has a history of making racist remarks on the white supremacist website Stormfront.org. In addition to the epithets, he said aggressive Blacks should be beaten up and American schools should be re-segregated. Recently, he claimed these beliefs are behind him.
"Looking back, being online in the company of racially insensitive individuals has taught me one very important lesson: how to spot them," he said. "My most important goal with the [white student union] is to guard it from hot heads, neo-Nazis, white supremacists, and anyone with nefarious intent. The WSU is no place for bigots of any kind. We're about heritage and identity; two things that everyone else is allowed to be proud of—why can't we?"
Sharp, Heimbach, and their WSUs are sprouting from the "identitarianism" movement, sailing to the United States from its birthplace and haven in Western Europe. The movement is openly embracing whiteness and Eurocentric thought. Since the 1960s, many people have privately and unconsciously embraced whiteness and Eurocentric thought, and have shown this embrace in public using non-raced terms. These identitarians consciously and publically use race terms. They say every other race is doing it, so why not white people.
This academic movement should not be confused with the Whiteness Studies movement over the last few decades, one of the most remarkable interracial academic movements in the history of our academy. Unlike the identitarians, these anti-racist scholars have deconstructed white racial identity, while revealing the interlacing nature of notions of whiteness and racial superiority and the enduring presence of white privilege.
These scholars have shown that to "promote a sense of 'white identity,'" as the Georgia State WSU strives to do, is to promote identification of racial superiority.
So how should we react if WSUs appear on our campuses?
Most students have protested the existence of these groups and attempted to destroy them, succeeding at Indiana University. I am not quite sure this is the best response.
I think it is better to regularly challenge these groups in campus debates, and use them as examples of one form of racism.
If students focus on and succeed in denying WSUs SGA recognition, if these groups announce their dissolution, then that does not automatically mean the group or the ideas go away. They merely go underground, joining the ranks of the unrecognized, unknown white supremacist organizations that are probably operating behind closed doors on most of our campuses (on some of our campuses, the Student Government Associations are so lily white, are so pro-white in their policies and programming, that there is no need for a public or private white supremacist organization).
My question to you is the question I asked myself: If a white supremacist organization exists on your campus, would you like to know about it, see it, be able to challenge it?
Some Americans do not want to know the harmful truth. Some Americans do not want to see ugly reality. Some Americans want to be only told the pleasant half-truths and partial realities. Not me. I always want to know the truth, no matter how harmful, how ugly. I always want to know what I am up against.
Dr. Ibram X. Kendi (formerly Ibram H. Rogers) is an assistant professor of Africana studies at University at Albany — SUNY. He is the author of The Black Campus Movement: Black Students and the Racial Reconstitution of Higher Education, 1965-1972. Follow on Twitter at @DrIbram