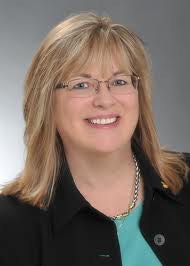 Enforcing a zero tolerance policy for hazing, Towson University suspended its entire national championship-winning cheerleading team for the 2013-14 academic year based on reports about the team's hazing activities of 10 incoming freshman. The team also includes 25 returning students.
The university launched an investigation into the cheering team's activities after receiving an anonymous tip about hazing that allegedly involved alcohol and actions that could be considered humiliating, which violates Towson's policies against behavior that is personally degrading or produces mental or physical discomfort or embarrassment. The students were unharmed, according to university officials.
The cheerleading team was notified that the suspension was effective Aug. 23rd. Skip to next paragraph
"Hazing in any form will not be tolerated at Towson University. We hold high expectations for all of our students and their conduct as leaders, both on and off campus," Deb Moriarty, Towson University's vice president for student affairs, said in the statement. "Out of concern for students' privacy and their rights to due process that includes their right to appeal the suspension, it would be inappropriate for the university to comment further."
Representatives from the cheerleading team filed an appeal Wednesday with the Student Appeals Committee, Gay Pinder, director of media relations told Diverse. Pinder said the committee is comprised of six faculty and staff members and two students who will meet on Friday.
"I can't say how long it will take for them to make a decision," Pinder said. "It will be up to them to review the appeal."
When asked to confirm information that has been leaking about the hazing, Pinder said she could not give details.
"I have not seen the report and can't say what's in it. To the best of my knowledge, there are no other charges against them."
The Student Appeals Committee decision can range from overturning the suspension, outlining lighter sanctions against the team or reinstatement. Any further appeals would have to go to the university president, who would make a final decision.
The suspension means the team, which took first place at the National Cheerleaders Association's collegiate championship in April, won't be able to practice or perform at competitions or university sporting events.
"I have never heard of a whole team getting suspended," Jim Lord, executive director of the American Association of Cheerleading Coaches and Administrators said to the Baltimore Sun. "That is pretty rare, maybe unheard of."
According to Lord, most suspensions involve one or two students or a coach and are for infractions of university rules.
If the suspension is upheld, Moriarty said the athletic department will work with its fan development program to do what they can to maintain spirit at events.
In April, Towson's cheerleaders placed first in the All-Girl Division I section of the National Cheerleaders Association's Collegiate Cheerleading Championship, earning them an automatic spot in the 2014 competition, which they are unlikely to attend.
Universities throughout the country are taking a firmer stand and enforcing anti-hazing policies following high profile cases such as the death of a drum major in a hazing incident at Florida A&M in 2011.
On Sunday, FAMU's Marching 100 made its first performance before kickoff and at halftime of its season-opening game against Mississippi Valley State after a near two-year suspension. The band was suspended following a hazing ritual on a bus after a game that caused drum major Robert Champion to collapse and die.
Fifteen former band members were charged with manslaughter and felony hazing in Champion's death. Seven have accepted pleas that included probation and community service-related sentences. Another has pleaded guilty but hasn't been sentenced, and the rest are awaiting trial.
Fallout from Champion's death included the departure of the band's longtime director and the abrupt resignation of the university's president James Ammons.
School officials lifted the suspension for the band in June.
At a press conference last month, FAMU's Interim President Larry Robinson announced the band's return and reiterated the school's measures to enforce its zero tolerance for hazing including a new student code of conduct, new procedures to report and investigate hazing, an anti-hazing website, assigning faculty to research hazing and more.
"This band will be a model of excellence for other bands across this nation. It will actually focus on its founding principles of character, academics, leadership, marching and service," Robinson said of the band's return. "When you look at all these actions that we've taken in total, we are fairly confident that we are about to launch a new era and a new understanding and appreciation as to why hazing is not necessary to advance these principles."
The band has returned smaller, with 145 members which is less than half of the 420 it had before the November 2011 suspension.
Champion's parents, Pam and Robert Champion, Sr., told the Associated Press that they were opposed to the band's return right now, calling it a decision based on extra revenue the school stands to make with the band's return.
"I do believe that it's too soon," Pam Champion said. "I don't see anything that's different to ensure the safety of those students. Everything that has been put in place is not something that was done voluntarily."
She also said she hoped sentences for the remaining defendants in the criminal cases will send a message.
The Champions have pending wrongful-death lawsuits against FAMU and the company that owns the bus in which the hazing took place.