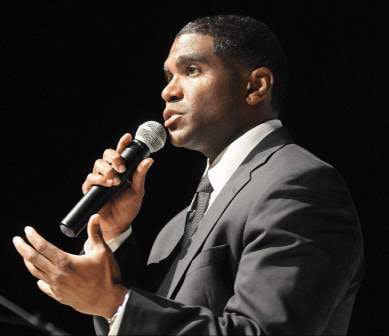 A thread of urgency for college attainment and continuance has spread throughout higher academia, after President Obama's 2009 charge to the United States in regaining its lead in worldwide college graduates by the year 2020.
In this collective pursuit for higher achievement by universities, educational organizations and policy makers, often left out of the fold of accountability are high schools across the country — who have been moreso tasked with the obligation of graduating students from secondary institutions with diplomas that are not viable for the demands of sustainable employment opportunities in the country.
In a recent study, "High School Benchmarks: National College Progression Rates," released by the National Student Clearinghouse Research Center, high school administrators have been presented with data for their introduction into this nationwide call for action.
"We are trying to focus on the role of high schools and make sure high schools aren't the weak link," said Dr. Doug Shapiro, executive research director at the National Student Clearinghouse Research Center, during a roundtable panel discussion held on Tuesday to highlight the report's findings.
For the first time, data has been retrieved to offer benchmarks for public high schools to compare their graduates' college transition rates nationwide. Before now, high school administrators have relied on unfocused student exit interviews and spotty submissions of post-graduate surveys to draw conclusions on the number of students who leave their schools and go on to attend and graduate from college.
But at this point, "it is time to stop believing what our gut tells us and start looking at the data to know what's truly happening to our students," said panelist Kim Cook, executive director of the National College Access Network.
The report is a descriptive study of more than 2.3 million high school students' college transition rates from 2010-'12, based on school-level demographic and geographic characteristics.
Although the data only includes about a quarter of all U.S. high school graduates each year from all 50 states, it is framed to contribute substantially to the conversation about equitable access to and persistence in postsecondary education.
The report put into statistical context much of what roundtable partakers were already aware regarding students' correlation between economic constraints and academic matriculation.
"The reality is that poverty is a factor that affects achievement and we cannot continue to ignore it," said panelist Dr. Daniel Domenech, executive director of the AASA, The School Superintendents Association.
According to the report, students from low-income high schools had lower college enrollment rates, ranging from 50 percent for students from low income, rural schools to 55 percent for students from low income, low minority, urban schools.
Further, students from higher income high schools are likely to enroll in four-year institutions, rather than two-year colleges.
In low-income cities like Baltimore, Md., panelist Dallas Dance, superintendent of Baltimore County Public Schools, suggests that in many cases students are not receiving access to and awareness about college to prepare their mindsets for higher education.
Programs that Dance has found successful in Baltimore include Ready-Step and Diploma to Degree, where students can simultaneously pursue a high school diploma and associates degree.
The report also reveals college enrollment rates for the first and second year after high school graduation as well as persistence from the first to second year — a prevailing issue for panelist Deborah Santiago, COO and director of research at Excelencia in Education.
"We can get students into college, but we can't think that we can go home and we've done our job," said Santiago.
While year one may offer ample resources to jumpstart college life, Santiago suggests that many students in year two may not receive the same types of services, which can increase college dropouts rates.
While the report's inaugural data, which will be released annually from the Clearinghouse, has generated fervor in a room full of educators, practitioners, and policy makers, further room must be made for improvement.
With more school participation in the coming years, larger samples will provide additional detail and analytic categories for more useful results.
Eventually, the Clearinghouse hopes to produce breakdowns by state and be able to identify outliers surrounding low-income schools who are producing high achievement, which can be mimicked across the country.
Dance intends to use his executive pull to bring in more participation from colleagues for a small chunk of change from a high school budget that can produce profound outcomes in higher education, "$425 is one of the best investments a school can make with reliable data."