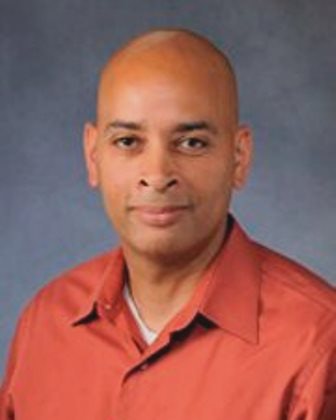 LAWRENCE Kan.—William Elliott was one of only a handful of people to race through a Ph.D. in Washington University's social work program in three years. He certainly didn't do it for fun, and he says he is no genius or super-student either. He did it because his past told him the future is always uncertain, and he didn't want to get caught with a pile of student debt and no degree to show for it.
"I always felt like I can't trust tomorrow," he says. "My experience has always been, something's gonna happen, and I might not finish. I was just so driven to get it done early."
Today Elliott is an associate professor in Kansas University's School of Social Welfare and an author of nationally discussed research. In interviews, speeches, research papers and op-ed articles for the Kansas City Star, Politico and Inside Higher Ed, Elliott has been telling the world the perils that student loan debt poses to the financial lives of the poor and middle class, as well as the solution that might be found in lifelong student savings accounts.
Elliott is also the founding director of the KU Assets and Education Initiative, which has put out research on how student loans might affect the wealth gap between rich and poor.
A November report from the group, which Elliott wrote with Melinda Lewis, a KU associate professor of social welfare, points out those college students without debt have nearly three times the lifelong net worth of students who borrow to pay for college. Student borrowers also have 41 percent less home equity than their debt-free peers, save less for retirement and often carry their student loan debt into retirement age.
The upshot of all this is that federally subsidized student loans for college, created in the mid-20th century to help the poor get a leg up in the economy, help perpetuate a wealth disparity between rich and poor and make it harder for lower income students to capitalize on their college education. And the specter of debt burdens might keep many lower income people from going to college in the first place.
Elliott himself carries more than $100,000 in student loan debt. He also grew up poor. His family went through multiple periods of homelessness when Elliott was growing up. Those early struggles went a long way toward shaping Elliott's research interests. "Once you're that kind of poor for that many years, it just affects your mind in ways you can't really shake," he says. "The way you see the world is different than others who don't have those experiences."
Elliott dropped out of high school and did missionary work, trying to help others who were unemployed or with few resources, before getting his GED and eventually earning a bachelor's in philosophy from Geneva College, a Christian liberal arts college in Beaver Falls, Pa. Elliott joined the military to help pay for law school, but moved around for training and assignments so often he couldn't complete it. He ended up in Washington University's George Warren Brown School of Social Work.
Elliott came out of school in a relatively good position with debt, but also with a high-caliber degree from a good school and a faculty position at a major research university. Not everyone who enters college and the student loan system can say the same, and that concerns Elliott. Higher income students and their parents can often make student loans work for them, where others are permanently slowed in their trajectory through economic life if they take on student loan debt.
For Elliott and his colleagues, the idea of reorganizing student aid to help students and families save for college is a way to change the expectations students have about college. And it could prepare them not just for college but also a lifetime of savings and asset collection even if at modest levels, on low incomes. And that, Elliott thinks, could help close the wealth gap.
"If you have assets, people treat you differently. You have a certain sense about yourself," Elliott says. "If you have some money in your pocket, you can negotiate in a way that you can't otherwise, so you're empowered. You're like, 'You know what? I have a right to be here.'"