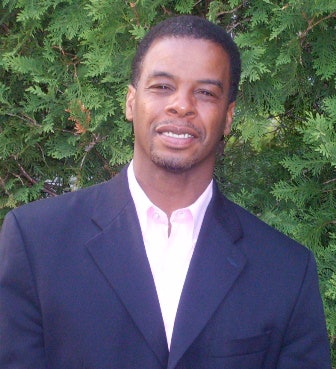 When President Obama announced his $200 million My Brother's Keeper initiative for Black boys, I wondered why Black and Latino men are still an enigma to the higher education community. Ten years ago I met Kenny, a chatty and bright student from metropolitan New York. He played lacrosse and was active in several student organizations. His charisma, guided by an infectious, boyish smile and endless conversation starters, made him hard to miss on campus.
During his sophomore year at Vassar, the college hosted the Consortium on High Achievement (CHAS) annual Black and Latino Males conference, where more than 20 selective liberal arts colleges sent teams of students, faculty and administrators to participate. I watched as he networked and built relationships, tapping into the strengths responsible for his success.
Kenny is not unique. Hundreds of Black and Latino male students like him have flourished during the 13-year history of the conference, which has also been held at Trinity, Swarthmore, Bucknell, Bates, Haverford, Middlebury, College of Holy Cross, Clark University, University of the South at Sewanee, Williams, and Skidmore.
Some of the most gifted and talented students of color attend selective liberal arts colleges that often have the financial resources to generously fund them. We are in a good place to change the access game, but the challenges remain. On any given consortium campus, there are fewer than 8 percent Black and Brown students, respectively. Black and Latino men are even more underrepresented. Add to this picture the prevailing stereotypes—that they are low-performing and apathetic, products of dysfunctional families and communities that devalue education, are threatening, aggressive or macho, or are the athletes admitted under different academic standards—and the campus becomes even smaller and further marginalizes them.
Not surprisingly, stereotypes and deficit views of Black and Latino men follow them to campus. However, University of Pennsylvania higher education professor Shaun Harper, author of Black Male Success in Higher Education and Succeeding in the City: A Report from the New York City Black and Latino Male High School Achievement Study, urges us to think beyond deficit paradigms and focus on the positive and success behaviors that Black and Latino male students bring to our campuses. Deficit-based thinking ignores institutional shortcomings and does little to foster more inclusive and affirming learning environments for men of color and other marginalized students.
Success behavior was also evident in research I conducted on racial climate at a selective northeastern liberal arts college. Black and Latino males at this school, despite societal stereotypes and daily microaggressions, persisted and developed behavioral and psychological strategies for academic success. Thus, as Harper suggests, we should ask instead, "Why do these young men succeed?" We hear a great deal about why Black and Latino men don't graduate high school, have the lowest college graduation rate or end up unemployed, selling drugs or in prison. Media make a point to paint this picture. But who sings the praises of those who succeed?
If we fail to correct the deficit-based lens through which we often view the most underrepresented group on campus, we risk exposing men of color to the worst of our institutions. Unwittingly, we then set a low bar for their performance. Graduating with a 2.0 or 3.0 is not enough; they deserve to leave our campuses with the highest academic achievement while having positive campus experiences.
Shifting the paradigms and challenging the stereotypes lurking around the young men we bring to campus is a first step. Creating vigorous intellectual environments where Black and Brown men write their own stories in the tradition of Derrick Bell and other critical race theorists is also essential. This is where Kenny and other conference participants have prospered over the years, interacting with scholars, writers, artists, educators and leaders like Marc Lamont-Hill, Pedro Noguera, Kiese Laymon, Willie Perdomo, Steve Perry, Shaun Harper, Kevin Powell, James Peterson, and Eduardo Bonilla-Silva. As role models, these speakers helped participants navigate the complexities of their racial, gender, sexual orientation, religious, and class identities.  If anything, we have learned that Black and Latino male students are not monolithic and encourage them to bring that diversity to wherever they go.
Before leaving the conference, the young men gather in campus teams to dissect, interrogate, and assess obstacles and opportunities and how they can be agents for change on their campuses. We call this their "action plan," and, while it comes from students, the institution has to be ready to shoulder the burden of making campuses more affirming for these men. Historically, change on many campuses has come from student organizing.
When CHAS was founded at Trinity College in Hartford, Conn., 14 years ago, the guiding principles were promoting high academic achievement and building inclusive, affirming campus environments. We considered the transformative power behind the consortium model and placed students of color and their academic potential at the center. We also challenged other campus leaders to look inward and remove structural barriers that stifle the success of talented students.
Alongside the Black and Latino Males conference, the consortium awards faculty grants to promote more diverse teaching pedagogies, conducts campus climate surveys, hosts forums for faculty and administrators and, most recently, launched a conference for women of color to parallel the event for men. The consortium model has worked, especially for our students who find power in the critical mass of Black and Brown bodies that may not exist on any one campus.
Vassar hosted again this past November during a sunny, yet brisk weekend. Like Kenny, who has worked for several major media networks and is now a trustee at Vassar, the more than 100 participants were gifted and active leaders who yearned for a space to confront what one referred to as the "impostor syndrome" or the false idea that they don't belong in such ivory towers. Conference history suggests that they will maintain the networks throughout college and into their professional lives, whether on Facebook or other social media. Some will return to present as alumni to offer testimony on how these gatherings impacted their undergraduate experience.
When we open our campuses to these young men, we must ensure that they achieve their highest academic potential. By doing so, we also increase institutional capacity and truly become our brother's keeper.
Dr. Edward Pittman is Associate Dean of the College for Campus Life and Diversity at Vassar College, past Chair of the CHAS Executive Board and a founding member of the consortium.