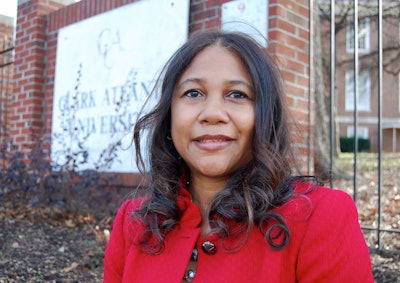 At a time when higher education leaders worry that the general public knows far too little about the contributions historically Black colleges and universities (HBCU) and their graduates are making to U.S. society, the federal government office charged with HBCU advocacy has launched a program aimed at recognizing high-achieving HBCU students.
Early last month, the White House Initiative on Historically Black Colleges and Universities (WHIHBCU) announced the inaugural class of the HBCU All-Stars. The All-Star class includes 75 undergraduate, graduate and professional students who are being lauded for their accomplishments in scholarship, leadership and civic engagement. Enrolled at 62 historically Black schools, the All-Stars were selected from a field of 445 students who each submitted an application that included a transcript, resume, essay and recommendation, according to the White House Initiative.
"Engaging with the next generation of leaders who will graduate from HBCUs and go on to make meaningful contributions to society is crucial to the success of our community, our country and our global competitiveness," WHIHBCU executive director George Cooper said in a statement, adding that initiative officials "look forward to working with [HBCU All-Star students] as partners in advancing President Obama's college completion goal."
South Carolina State University student Jasmine Harris is among several HBCU All-Stars whose recent recognition netted local and national news coverage. A native of Miami, Harris is an honors college student and women's softball team player at the Orangeburg, S.C.-based historically Black university.
"I am an energetic and enthusiastic student-athlete who is ready to make a positive impact at my HBCU just one step at a time," she told WIS-TV of Columbia, S.C.
Officials say that, over the next year, the HBCU All-Stars will serve as ambassadors for historically Black schools as well as for the White House Initiative on HBCUs. The White House Initiative on HBCUs is housed in the U.S. Education Department, as are initiatives representing American Indian and Alaska Native Education, Asian Americans and Pacific Islanders, Latino educational excellence and African-American educational excellence.
"One objective of the HBCU All-Stars program is to showcase the talent that HBCUs have," said Dr. Ivory Toldson, the WHIHBCU deputy director.
Toldson noted that the 45 female and 30 male All-Stars will participate in regional events and National HBCU Week in Washington, D.C., this September. Toldson is expected to host quarterly web chats with the students, he said. The events, including National HBCU Week, will provide All-Stars the opportunity to network with federal officials to learn about internships and Obama administration priorities, such as the Affordable Care Act and My Brother's Keeper initiative for boys and young men of color.
"The HBCU Week in Washington will have a track of events devoted to the All-Stars" during which the students can learn about opportunities and internships in the federal government, Toldson explained.
Lillian Harris, an educational leadership doctoral student at Clark-Atlanta University in Atlanta, said she takes great pride in earning recognition from the HBCU All-Stars program. Harris, director of Student Support Services at Atlanta Public Schools, said that she has been an advocate and supporter of historically Black institutions since attending Tennessee State University in the 1980s. Though Harris, a native of Chicago, returned to her hometown to finish college, she later moved to Atlanta and completed her master's degree in education at Clark-Atlanta University while working in the Atlanta Public Schools.
"I had gotten great support from my professors at Clark-Atlanta and they encouraged me over the years to come back and pursue my doctorate," Harris said, noting that she should be finishing her doctorate by the end of 2014.