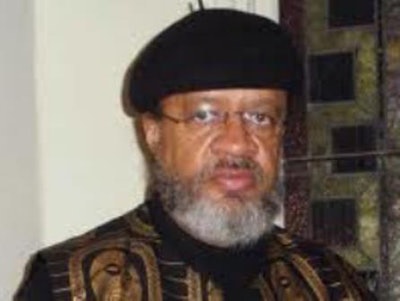 A Black tenured professor who was fired amid economic calamity from Kentucky's Lexington Theological Seminary (LTS) in 2009 can proceed with a lawsuit against his former employer, according to a ruling by the Kentucky Supreme Court.
Kentucky's lower courts had refused to allow a lawsuit filed by Dr. Jimmy Kirby to move forward, accepting the argument that since LTS—an ecumenical seminary of the Christian Church (Disciples of Christ)—is a religious organization, it has the autonomy to hire and fire employees at will, and those decisions are exempt from judicial review. In making its ruling, the trial court deemed Kirby to be a ministerial employee because he helped the denomination to fulfill its religious mission.
After years of filings, hearings and motions, Kirby lost at the Kentucky Court of Appeals in a 3-0 decision in 2012, but the state Supreme Court agreed last year to hear the case.
In a ruling released last week by Chief Justice John D. Minton, the court ruled that, even though Kirby's primary job function at the school was religious in nature, since he had an employment contract with the seminary, he should be able to seek redress as a result of his abrupt dismissal.
The case, Kirby v. Lexington Theological Seminary, has been followed closely by legal scholars, as it turns on the application and scope of the so-called "ministerial exception." Once the case had reached the state Supreme Court last year, it had attracted briefs from national advocacy groups known for taking on legal matters of major consequence.
Kirby's attorney, Amos Jones, who teaches law at Campbell University in North Carolina, has long argued that his client was never a ministerial employee of the seminary and that the dispute should be adjudicated based on contract principles and anti-discrimination statutes rather than being dismissed as too entangled with the internal affairs of a faith community.
Kirby, 70, who earned a doctorate in theology from Boston University and taught courses in social ethics for 15 years at the seminary, is an un-ordained layman who belongs to the Christian Methodist Episcopal Church.
Jones said that the institution's tenure policy prohibited firing without due process.
"After a five-year fight, we are pleased that the Supreme Court of Kentucky said yes to our appeal to re-instate seminary professors' tenure contracts in Kentucky," said Jones in an interview with Diverse. "Dr. Kirby has spent Resurrection weekend contemplating the restoration of his complaint, vindicated now that the Seminary will be called to account for this breach."
An LTS official could not be reached, and an attorney representing the seminary did not return several calls seeking comment.
In May, Kirby, a Jewish professor and a Catholic professor were all fired in May 2009 as part of a cost-saving plan to rescue the seminary from mounting debt. Last week, the state Supreme Court ruled that the Jewish professor—Laurence H. Kant—can also proceed with his lawsuit.
Founded in 1865, the Lexington school—formerly known as the College of the Bible—has witnessed a dramatic decline in student enrollment and operating revenue. In an effort to save money, LTS sold its campus and launched an online program several years ago, a departure from its traditional classroom format.
Jamal Watson can be reached at [email protected]. You can follow him on twitter @jamalericwatson