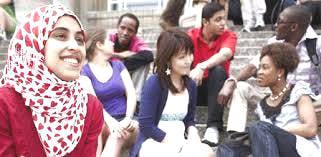 MIAMI — Global experts from 70 countries have gathered here this week to strategize about a broad range of issues that will impact the future of international higher education.
The three-day annual conference, titled "Inclusion, Innovation, and Impact," kicked off yesterday at the Miami Beach Convention Center and is being sponsored by the British Council, an international organization that promotes educational opportunities and cross-cultural relations around the world.
"Urbanization plus digital communications plus education is a combination that is as revolutionary as railways and the new industrial manufacturing techniques of the 19th century," says Sir Martin Davidson, the chief executive of the British Council.
"Suddenly your hard-won skills have value because you are within the reach of jobs and potential customers on the other side of the world. But you are also in competition with the best talent in the world. The excellence of your local degree and your top-ranked local university will not be enough unless it also connects you to that global market," adds Davidson.
At the opening plenary session, Dr. Hans Rosling, a medical doctor and professor at the Karolinska Institute in Sweden, warned that by the end of the century nearly 80 percent of the world's population will reside in Africa and Asia, requiring thought leaders to develop new ways of how best to provide educational opportunities to these demographics.
Yusuf Adamu, the registrar at Federal University Dutse, made the 12-hour trek by plane from Nigeria in hopes of forging new partnerships with other institutions, even as he focuses on how best to recruit and retain students at one of Nigeria's newest universities.
With a student population of 1,000, the university opened its doors in 2011. It currently offers a four-year degree program and a number of degree offerings ranging from math and science to the humanities.
"We are interested in building," says Adamu. "We are interested in finding out what others are doing well."
Several U.S. educational organizations, including the American Council on Education (ACE) and American Association of Community Colleges (AACC), have sent representatives to the conference, noting that administrators at two- and four-year colleges across the country have been actively engaged in conversations about how best to prepare students to enter the global market.
But for a younger generation of students like Bhumi Patel, globalization isn't something new. Thanks to Twitter, Facebook and other forms of social media, experts say that young people are much further along than many university administrators.
"My generation is a globally mobile population," says Patel, who is student government president at the University of Miami, which boasts an international student population that represents 150 different countries. "We are prepared for a global world."
Nine pieces of research will be presented at this year's conference, including the findings from a new study conducted by the University of Oxford Department of Education and the British Council. The study found that in non-English speaking countries, students are increasingly learning subjects such as math and science in English instead of their mother tongue.
According to the report, the English language is being dubbed as "the new Latin" in many countries, primarily because it is being used as the primary medium of instruction. "We see the move to using English as the lingua franca of higher education globally as the most significant trend in internationalizing higher education," says Anna Searle, the director of English Language for the British Council.
Jamal Watson can be reached at jwatson1@diverseeducation.com. You can follow him on twitter @jamalericwatson.