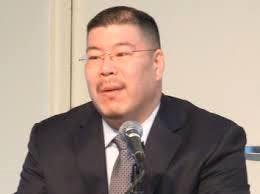 If colleges and universities are going to leave race-based affirmative action cases up to the states during the admission process based on the Supreme Court Decision last Tuesday, then the minorities already enrolled in post-secondary education need services and support to successfully matriculate now more than ever.
"Measuring the Impact of MSI-Funded Programs on Student Success," released by New York University's National Commission on Asian American and Pacific Islander Research in Education (CARE) and the Asian and Pacific Islander American Scholarship Fund (APIASF) on three Asian American Native American Pacific Islander Serving Institutions (AANAPISIs), underscores the significance of minority-serving institutions (MSIs).
The report analyzes the findings of three community colleges ― City College of San Francisco, De Anza College and South Seattle Community College ― and provides measurable impact evidence of federally funded campus programs. The report also confirms the need for MSI designations addressing initiatives impacting this underrepresented group in higher education. This includes, but is not limited to, the transition from developmental to college-level courses, academic performance, matriculation, degree attainment and transfer from two-year colleges to four-year institutions.
According to APIASF, 13 percent of Asian Americans and 18 percent of Pacific Islanders live at or below the national poverty level, compared to 12 percent of the general population, with some ethnicities at 29 percent (Cambodian) and even 38 percent (Hmong and Marshallese) of the population considered poor.
Dr. Robert Teranishi, principal investigator for the CARE research team, said that he believes the AANAPISI designation is necessary because students can be better served that do not fit the typical student profile.
"It enables the federal government to target the institutions serving Asian American Pacific Islander students that are off the radar," said Teranishi. "The designation raises awareness of the students and the institutions serving disproportionally high concentrations of low-income, non-traditional students. It also signals a national commitment to AAPI students in higher education who are coming from marginalized communities."
Teranishi noted, "About half of all AAPI students enrolling in American higher education are in community colleges. There is also a large sector of AAPI students that attend moderately selective to non-selective four-year institutions and enroll 75 percent of all low-income API students in the nation."
The report is one of the first that traces federal funds allocated to serve underrepresented API students. "It evaluates AANAPISI effectiveness relative to degree attainment and transfer rates and is indicative to what MSIs can accomplish," Teranishi said.
Funded by a five-year, $2 million federal grant through the U.S. Department of Education to support retention and success, the AANAPISI program supports institutions of higher education in their effort to increase their self-sufficiency through two-year grants to improve academic programs, institutional management, and fiscal stability.
A relatively new designation within the context of minority-serving institutions, AANAPISI institutions have seen significant growth since the U.S. Department of Education began collecting data since 2007. APISF indicates that while college enrollment is projected to increase for all racial groups, AAPI students will increase by 35 percent over the next decade. Once the AAPI undergraduate enrollment at colleges and universities reaches 10 percent of total student body, the institution can then apply for AANAPISI designation.
Dr. Samuel D. Museus, associate professor of higher education in the Morgridge College of Education at the University of Denver, has conducted extensive research on minority student matriculation, degree completion and campus climate. He said that an AANAPISI designation clarifies erroneous beliefs associated with groups that typically receive less support in the form of services and resources at predominantly White institutions.
"(A) misconception at the policy level is that once an institution reaches an MSI designation, that brings up a larger conversation about populations of color not receiving adequate attention," said Museus.
Similar to other minority groups that face challenges associated with receiving services at majority institutions, the stereotypical depictions of Asian Americans as the "model minority" detract from the needs paramount to student success.
Museus noted, "There is an exclusion of AAPI students in higher education conversations, other than stereotypical depictions in many cases. There are institutions that are further along in using funding to promote services, resources and cultural awareness on newly AANAPISI designated campuses. On a practical level we are aware now that there are populations within the AAPI community which are excluded and are underrepresented but have grown in student populations, most recently, Southeast Asians."
Thai-Huy Nguyen, a research assistant and current Ph.D. student at the University of Pennsylvania's Penn Center for MSIs, recently blogged about the latest CARE report.
"Even though there are a variety of ways to measure student success, policymakers want to know what works and are driven by the numbers and this report explains why the federal funds are so important and the money received is turning into results," said Nguyen.
Jamal E. Mazyck can be reached at jmazyck@diverseeducation.com and on Twitter @jmbeyond7.