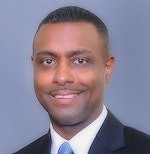 With all the debate about the recent $25 million gift from the Koch brothers to the United Negro College Fund, it's interesting that there have been few, if any, opinions from those of us in the trenches—fundraising practitioners at UNCF institutions.
Some have asked UNCF to refuse the gift, mainly because they disagree with the Koch family politics. I have also seen the argument that accepting this contribution gives credence to a family that works to disenfranchise African-Americans. And some are suggesting that the Koch family will have undue influence on the selection process and the students who participate in the scholarship program. I understand those sentiments, but let's take a look at the practical side of refusing this gift.
First, as 501(c)(3) nonprofit organizations, UNCF and its member institutions cannot engage in partisan politics. IRS regulations strictly prohibit nonprofits from participating in elections or with political candidates. Institutions are not legally barred from refusing this gift because of politics, but it would not behoove UNCF to alienate either side of the aisle because both sides are instrumental in causes that affect HBCUs and they jointly pass legislation that result in millions of dollars to the schools each year. And no, this does not mean that they sell out. It means that the schools appreciate the importance of relationships that help them with regulatory issues and provide a significant source of funding. And we have to acknowledge the diversity that exists on our campuses. Various political and religious ideologies are represented, so we cannot assume that refusal of the gift would be satisfactory to all of our students.
We can also explore the source of the Koch brothers' wealth. Members of the African-American community spend millions of dollars on products owned by their companies. While UNCF is being asked by many to refuse their money, African-Americans are contributing significantly to the accumulation of their wealth. I have seen efforts to boycott those products, but I have not seen the detractors of this gift support those efforts. As a practical matter, this $25 million gift can be seen as just a reinvestment in a community that has helped earn the Koch family much more.
Finally, let's look at the argument that the $5,000 scholarships that will be provided with this gift are small and, therefore, not worth "selling our souls." Those who call $5,000 small clearly do not work at a UNCF institution. Every week, I speak with students who need $1,000 to $5,000 just to stay in school. It is not a small amount when it makes the difference in a student graduating or returning home with no degree and little opportunity to advance his/her life. While the impact of this gift on each of the 37 UNCF institutions is in no way transformational, collectively, a lot of students will be able to continue on their journey because of those scholarships. That's not selling our souls or disenfranchising. That is providing opportunities.
Responsible fundraising professionals would likely agree that every gift is not a good fit for an institution. At Dillard University, we have decided that we will not accept money from or invest in certain industries—i.e., tobacco and firearms. They have a clear and direct negative impact on our communities that result in the death of thousands every year. But that decision is not political. As someone who is tasked with raising significant dollars for an institution that has students with real need, I realize that this gift can provide assistance and encouragement for students to make a greater difference in the world powered by their own ideologies and beliefs.
Marc A. Barnes is Vice President for Institutional Advancement at Dillard University.