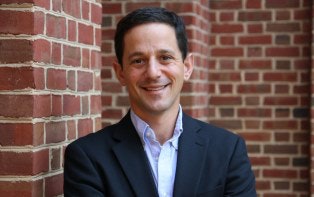 When 18-year-old Hob Vang got her financial package from the university she is set to attend this fall, the materials almost looked as if they were written in a foreign language.
"When I saw it I was like, 'Oh, my God. How do you even read this?'" Vang said. "I didn't even know what it was talking about."
Fortunately, Vang, a first-generation college student from St. Paul, Minnesota, got help going over the materials and other tasks she needed to complete to register for school this coming semester from an organization called College Possible.
According to the authors of a forthcoming book, far too many students — particularly those from families of lesser economic means — don't get such help during the summer and, subsequently, they don't start college the fall after they graduate from high school, if at all.
This problem has been dubbed as "summer melt," and it is said to impact between 10 and 20 percent of all "college-intending" students throughout the United States. One estimate puts the number of students who "melt away" during the summer at 200,000 students per year.
"While some of these students may eventually return to college, our research to date suggests that students from low-income backgrounds are disproportionately less likely to do so," said Lindsay Page, a research assistant professor of education at the University of Pittsburgh, and Benjamin Castleman, an assistant professor of education and public policy at the University of Virginia, in a statement to Diverse.
Page and Castleman are co-authors of Summer Melt: Supporting Low-Income Students Through the Transition to College, which is slated to be released this September.
The causes of summer melt range from procedural to logistical tasks that can present challenges for some students to complete.
"In terms of why students melt, even after students are accepted to college and even pay a deposit to attend, there are a variety of complex tasks that students need to navigate in order to matriculate on time," the authors say. "Many of these tasks are financial aid related: finishing the FAFSA, verifying the income information reported on their FAFSA (if required), applying for supplementary loans or making other plans to cover costs not met by financial aid awarded, setting up a tuition payment plan."
In the book, Page and Castleman argue that summer melt should not be thought of as a problem to be solved by one particular sector.
"Rather, there are steps that high schools, colleges and even the federal government can take to improve students' transition from high school to college," the authors say.
Among other things, the authors have developed interventions that range from "proactive outreach" to students from high school counselors, financial aid advisers and college peers, to a $10-per-student text-based system that sends text message reminders to students about various tasks they need to complete in order to successfully enroll for fall semester.
The counselor-based approach costs about $150 per student.
"Encouragingly, all of these interventions have led to improvements in timely enrollment and college persistence," Page and Castleman say.
In the case of Vang, whose parents immigrated to the U.S. from Laos in the 1980s, help came by way of College Possible, an organization that helps students from families of lesser means get to and through college in several cities throughout the U.S., including the Twin Cities in Minnesota.
The help consisted of a half-day meeting with "coaches" during a "summer-bridge" program. The coaches — members of the AmeriCorps service organization — spoke to the students on everything from how many and which loans to take out to how to make most of the time in between classes — something that is largely non-existent in high school.
Coaches provided one-on-one advising as well. Sessions are typically held in high schools or on college campuses and serve dozens of students at once, officials say.
"I think our biggest goal as an organization is seeing students persist to graduation," said Caitlyn Cole-Camacho, a program coordinator for College Possible in the Twin Cities. "So if something as simple as adding an extra session during the summer can slightly improve students staying on track to getting on campus, I think that's a valuable thing," Cole-Camacho said.
Vang, who plans to attend the University of Wisconsin-Eau Claire this fall, says the help proved invaluable. She credited College Possible with helping her not just during high school, but afterward as well.
"It's not like they just throw you out into the world," Vang said. "They're actually there with you with the next big steps that we should take."