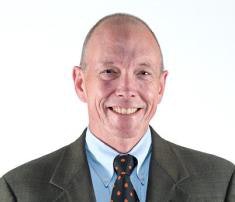 DALLAS — The Obama administration's forthcoming college ratings system will ultimately show which institutions are doing "phenomenally well" and which ones need to "step up their game," but the primary objective in the interim is to develop the first iteration so that it can be refined, a top U.S. Department of Education official said.
"I want to remind everyone that this is version 1.0," Under Secretary of Education Ted Mitchell told the Education Writers Association this past weekend at the historic Southern Methodist University.
"The ratings system is intended to raise the bar on public accountability for institutions of higher education," Mitchell said. "But let's help the public remember that accountability runs in two different directions."
Mitchell said the ratings system will be an important tool to help the federal government fulfill its "truth-telling" role about institutional performance on certain outcomes—such as access and completion. He also reiterated the administration's intent to eventually tie federal financial aid to the ratings system.
"What we've stressed from the beginning is we know that this is an experiment," Mitchell said. "We need to be clearer about the ratings system before we tie those kinds of statutory consequences to it.
"We're focused right now not on that as an issue but on the issue of getting '1.0' out."
Mitchell said the department is aware that completion rates are calculated in disparate ways by the federal government's Integrated Postsecondary Education Data System, or IPEDS, and the National Student Clearinghouse Research Center, which captures completion rates for transfer students and thus provides a broader view of who finishes college.
"We got some good advice about what to do," Mitchell said when asked how to deal with the discrepancy. "We've not made a determination about how best to square that circle but it's one of the analytic pieces that we need to put together."
A higher education association leader at the conference cast doubt on the U.S. Department of Education's ability to develop a fair and accurate ratings system within a short time-frame given the diversity of institutions and the complexity of using data to create reliable performance measures.
"So you've got hard and a short time," said Terry W. Hartle, Senior Vice President for Government and Public Affairs at the American Council on Education.
"It's a bad situation for any federal agency to be in, especially when the constituents you deal with see this as being a very high stakes outcome," Hartle said, noting that the call for the ratings system came from the White House, not the U.S. Department of Education.
Among other things, Hartle said the federal education department will be challenged in developing a system that accurately puts institutions into appropriate peer groups.
"How do you develop meaningful peer groups for six-thousand institutions?" Hartle asked.
Hartle also said the department would have a difficult time making the ratings system serve both consumer information and accountability purposes—as the administration has emphasized.
"These are different things," Hartle said.
So different that Michelle Asha Cooper, president of the Institute for Higher Education Policy, said two different ratings systems should be developed—one for consumer information and one for accountability—although some speakers dismissed the idea of a dual ratings system as confusing.
Cooper also expressed concern that the ratings system would become "just another website" that creates more noise in the higher education space instead of being of practical use to students.
"We have all this information out there but students aren't visiting those websites," Cooper said of existent web-based college data systems.
Students who are low-income and come from underrepresented groups "make their college choices based on the realities of their lives," Cooper said, stressing that such students are concerned with issues of affordability, location and flexibility and of course offerings and schedules.
The forthcoming college ratings system needs to be "user-friendly and accessible," she said, "not just another site that journalists and analysts click on and it doesn't provide useful information to the people we want to get it."
Mitchell said the new college ratings system is due out in the fall but declined to be more specific.