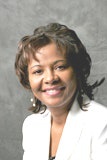 Yearly, the U.S. becomes more culturally diverse than ever before. We are not just a nation of immigrants; we are the nation of immigrants.
More than any other nation in the world, the U.S. can and does boast of its diverse citizenry. Not only are we a nation of immigrants, we are also the most diverse country in the world due to slavery, specifically the enslavement of Africans, now known as Blacks or African-Americans.
The history of the U.S. as a nation and its educational system is unique, and such contextual nuances play out in higher education.
I have been a professor in higher education for over 20 years at four universities (public, private, semi-private). My goal has been to desegregate education at all levels. Reflecting upon these decades, I am sad and disheartened to say that progress seems limited and inadequate regarding the representation of Black students in predominantly White colleges and universities.
Yes, I see more minorities on campuses, but they are mainly immigrants.
I fail to witness diversity increasing with Black students and with some Hispanic students who are U.S. born. I see universities boasting of increased student diversity but using their immigrant student population to feed this image of higher education supporting and epitomizing the American dream. This is a visual and statistical smokescreen. Just disaggregate the numbers or percentages, and we are less racially diverse in higher education than espoused when immigrants are removed.
It has been my experience that higher education's notion of diversity is often very broad or even diluted to include a multitude of differences—gender, religion, age, sexual orientation, nationality and more—that are important, but often ignore race and ethnicity.
These are distractors to avoid discussions and actions regarding racism and associated racial injustice. That is, all that is non-White is rendered diverse, which ultimately hinders real, authentic, deep, and substantive discussions and actions to diversify higher education by race and ethnicity. Too often, administration caters to the status quo, placating those who resist much-needed discourse about Black students and non-immigrant students.
When the complacent and beneficiaries of the status quo and privileged are challenged, notions of colorblindness are evoked. When the complacent and such beneficiaries are challenged, those supporting diehard notions of the proverbial American dream and associated Protestant work ethic have selective amnesia about White (a.k.a. unearned) privileges in gaining access to higher education.
One outcome is reverse discrimination allegations and resistance to affirmative action. Recent court cases in higher education include Michigan and Texas, for example.
Court cases target Black students, in particular, gaining access (a matter of reparations, a matter of affirmative action or a matter of reverse discrimination?) and targeting undocumented minorities (mainly, Mexicans) but do little to address immigrants from Asia and India gaining access to higher education in the U.S. Where is the outcry? Where is the advocacy?
We have Blacks who have lived in the U.S. since slavery whose descendants are still fighting for their rights to access PreK-12 education that is rigorous and closes or narrows achievement gaps.
We have Blacks who have lived in the U.S. before and since Brown v. Board of Education who are still fighting for access to desegregated, equitable and rigorous PreK-12 schools in order to enroll in and succeed in higher education.
We have Blacks who have lived through the civil rights era of the 1960s still waiting and hoping for equitable progress.
This is 2014, but we are not there yet. We, as a nation and those of us in higher education, have much work to do to increase access to colleges and universities for all students, but in this case most urgently for Black students and for Hispanic students who are U.S. born.
We are not there yet … this is 60 years after Brown v. Board of Education. It is time to get there. We can lose together—or win together. I choose winning.
Dr. Donna Ford is a professor in the Department of Special Education and Department of Teaching and Learning at Vanderbilt University.