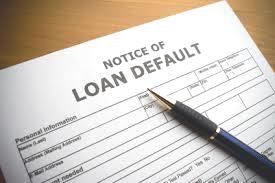 WASHINGTON — The rate at which students default on federal student loans after three years dropped to 13.7 percent for students who began repaying their loans in fiscal 2011 — a full percentage point lower than the previous year's cohort, the U.S. Department of Education announced Wednesday amid skepticism about the meaning of the numbers and questions over how they were calculated.
Despite longstanding concerns about the potential loss of federal student aid over high default rates, only 21 schools — the vast majority of them beauty and barber schools — ended up facing sanctions for having default rates of 30 percent or greater for three straight years, or 40 percent or higher for the last year, or both.
Those schools will lose eligibility for participation in for the federal student aid programs unless they submit successful appeals, the department said.
The Institute on College Access and Success (TICAS) commended the department for its pursuit of sanctions against schools with high student loan default rates.
"The threat of CDR sanctions is intended to provide colleges with a powerful incentive to help keep students out of default, and the sanctions themselves protect students and taxpayers from investing in colleges that leave too many students with debt they can't repay," said Debbie Cochrane, research director at TICAS.
A number of schools — including HBCUs — were spared from sanctions due to a last-minute "adjustment" that removed "certain borrowers who defaulted on a loan" but who had been making payments or arrangements on other federal loans. Department officials said only 400 borrowers out of 4.7 million were involved but declined to say how many schools the adjustment impacted.
While the percentage of defaults dropped across all sectors, the biggest decreases were in the for-profit and private non-profit college sectors, which saw their three-year rates drop from 21.8 percent to 19.1 percent and from 8.2 to 7.2 percent, respectively.
The default rates at public institutions that serve the vast majority of students remained virtually unchanged, dipping only slightly from 13 to 12.9 percent.
"While it's good news that the default rate decreased from last year, the number of students who default on their federal student loans is still too high, and we remain committed to working with postsecondary education institutions and borrowers to ensure that student debt is manageable," U.S. Secretary of Education Arne Duncan said.
He said the department would continue its efforts to help borrowers by providing more flexible repayment options — such as income-based repayment — and better counseling and information, two things that are being pushed for by both the administration and Congress.
Despite the drop in the three-year student loan default rate, representatives from different sectors and organizations chose to emphasize different aspects of the overall picture of student loan defaults.
TICAS, for instance, focused on the raw numbers, pointing out that 650,000 of the 4.7 million federal student loan borrowers who entered repayment in 2011 defaulted on their loans by 2013.
TICAS pointed out further that for-profit colleges account for nearly half of all the defaults — at 288,000 or 44 percent — despite enrolling just 12 percent of students nationally.
"For-profit colleges also continue to have a much higher average default rate than other types of schools, the TICAS statement said.
An organization that represents the for-profit college sector countered that the 19.1 student loan default rate for its institutions is similar to the default rates at two-year public institutions, which is 20.6 percent.
"This is a result of our sector's focus on graduate employment, financial literacy and credentials in high demand fields," the Association of Private Sector Colleges and Universities, or APSCU, said in a statement.
An organization that represents community colleges called the usefulness of the default rates into question altogether, particularly as it relates to the community college sector.
"Default rates are inherently limited, because they only look at the outcomes of borrowers entering repayment, and the vast majority of community college students don't borrow," said J. Noah Brown, president and CEO of the Association of Community College Trustees (ACCT).
Specifically, ACCT noted that just 17 percent of community college students take out loans versus 56 percent of students in all other sectors.
"As such, defaults often reflect a very small percentage of the student population, and are a lagging indicator of students who entered repayment several years prior," ACCT said. "Community colleges serve 42 percent of all undergraduates in the nation."
"We are still — by far — the most affordable sector of higher education," Brown said.
Sarah Flanagan, vice president for government relations and policy development at the National Association of Independent Colleges and Universities (NAICU), said the decline in student loan default rate among students at private nonprofit colleges and universities who entered repayment in 2011 could most likely be attributed to a number of factors.
"Improved awareness on the part of students and families of the various loan repayment options available and the modest growth in employment have likely both played a role," Flanagan said.