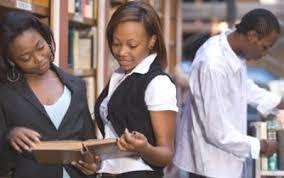 WASHINGTON — Rather than react to perpetual questions about their relevance, HBCUs and Predominantly Black Institutions should be proactive about drilling down deeper into America's K-12 systems in order to better prepare students for the demands of a postsecondary education.
That was one of the key points made Thursday at the Congressional Black Caucus Foundation's Annual Legislative Conference during a panel discussion about empowering HBCUs and PBIs.
In making the point, Dr. Rudolph "Rudy" Crew, president at Medgar Evers College in Brooklyn, lamented what he described as the "sick and sad continuous eruption of really bad education that happens for young people of color coming through this pipeline."
"And the pipeline under-educates people so they have no choices of whether to go to college at all," Crew said.
Crew said Medgar Evers College is building a partnership with 50 nearby K-12 schools in order to have a more substantial impact on the educational futures of students in the vicinity of the college.
"The purpose is not to get a handful of schools and call ourselves a winner," Crew said. "There has been a longstanding pathology of failure that has failed people in central Brooklyn for decades," including, he conceded, when he served as chancellor of New York City schools.
The purpose of the new initiative will be to "wrap programs around that pathology and double down on what it takes to get those young people elevated academically and socially." The end-goal, he said, is to have students ready to attend two- and four-year institutions without the need for remediation.
Since many current students entering HBCUs and PBIs do require remediation, it's also important for institutional leaders to make an effort to revamp the curriculum and its delivery of remedial education in order to be more effective, said Dr. Monique Guillory-Winfield, Vice President for Academic and Student Affairs of Southern University System.
"How many students have we seen denied a college education because they can't get outside of developmental math?" Guillory-Winfield asked in reference to an oft-cited stumbling block for undergraduates. "We need to redesign the curriculum so that they get support they need to get through developmental math."
Guillory-Winfield related how beliefs persist in some quarters that certain initiatives and policies—such as performance-based funding and the Obama administration's College Scorecard—are in place to let HBCUs simply "die on the vine" as they struggle with declining funding and enrollment.
"We have to work to ensure that that does not happen," Guillory-Winfield said.
Dr. Roslyn Clark Artis, president at Florida Memorial University, said instruments such as The College Scorecard must take into account the educational backgrounds of students admitted to a given school.
"We all know at HBCUs when we start gathering data and comparing ourselves to one another, somehow HBCUs come out on the bottom," Artis said. She suggested that any low ratings for HBCUs are often the result of the fact that they admit students with lower levels of academic preparedness and higher levels of poverty, which she said is the biggest predictor of college completion.
"Poverty is the number one predictor of graduation," Artis said. "If you would statistically control for poverty, I would beat Harvard."
Artis also called for the restoration of the summer Pell grant in order to help keep students on track during the summer when they would otherwise go home to "toxic communities" that she said could derail their college plans.
"These students come from communities where year-round engagement is critical," Artis said.
Dr. George Cooper, executive director of the White House Initiative on Historically Black Colleges and Universities, touted the HBCU All Stars Student Program, which during its inaugural year recognized 75 undergraduate, graduate and professional students from HBCUs for their accomplishments in academics, leadership and civic engagement.
Such students, Cooper said, can help brand the worth and work of HBCUs.
Cooper noted that HBCUs produce more than 20 percent of African-American undergraduates despite the fact that HBCUs represent only 3 percent of the nation's colleges and universities.
Artis said questions about the relevance of HBCUs should cease given the fact that there's no way to reach the Obama administration's goal of making the United States the most college-educated nation in the world without HBCUs.
"Rather than defend their existence," Artis said, "we really should be at a point where it should be inappropriate in polite company to suggest that an HBCU is unnecessary."