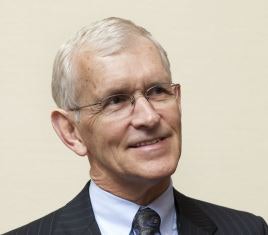 WASHINGTON ― The for-profit college sector filed a lawsuit Thursday that seeks to halt new regulations of its industry.
The lawsuit is in response to a rule the Obama administration announced last week that requires career training programs to show their graduates make enough money to pay back their loans. Programs that don't pass the new "gainful employment" standard risk losing the ability to receive federal student aid. The administration estimated that about 1,400 programs serving 840,000 students won't pass.
"This regulation, and the impact it will have on student access and opportunity, is so unacceptable and in violation of federal law that we were left with no choice but to file suit," said Steve Gunderson, president of the Association of Private Sector Colleges and Universities.
Gunderson's association filed the lawsuit against Education Secretary Arne Duncan. It says the new rule is "unlawful, arbitrary, and irrational" and will needlessly harm millions of students who attend these schools.
An Education Department spokeswoman declined to comment on the lawsuit.
For-profit colleges offer training in areas such as auto repair and nursing and have been popular with nontraditional students, including veterans. About 1.3 million students enrolled last spring at a for-profit school, according to the National Student Clearinghouse Research Center.
The industry has among the highest student loan default rates and lowest graduation rates in higher education, and critics say taxpayers bear too much of a burden to keep them afloat.
The Obama administration has waged a years-long fight to improve outcomes and end aggressive recruiting at for-profit colleges.
The rule was the second time the administration attempted to implement such regulations. The first attempt was halted by a judge's 2012 ruling that said the regulations were too arbitrary.
The new lawsuit alleges that, instead of correcting problems identified by the judge, the new rule "repeats and exacerbates" them.
It is asking the court to set aside the regulations, which go into effect July 1.
To meet the new standards, a program will have to show that the estimated annual loan payment of a typical graduate does not exceed 20 percent of his or her discretionary income or 8 percent of total earnings. The administration said about 99 of the training programs that will be affected come from the for-profit sector, although affected career training programs can come from certificate programs elsewhere in higher education.
The regulations also didn't satisfy some critics of for-profit colleges who say the new rule doesn't stop colleges that offer poor quality programs where most of the students drop out.