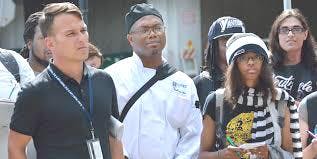 There has been a lot of buzz lately about President Obama and his recent push to reach out to the Millennial generation, or those Americans currently between the ages of 18 and 34. These 16 years cover a lot of ground in the young adult years, including the cost of and importance of a college education.
In town hall meetings across the country, the president has listened to the concerns of Millennials who know the value of a college education but are struggling with a way to afford it. There are also the Millennials who have already earned their college degrees and have left campus with $29,400 in college debt (the national average based on 2012 graduates) and not many job prospects.
The younger group of Millennials is taking on more loan debt than their predecessors, and the older group of Millennials is still paying off the debt they acquired and trying to crawl up the economic ladder that is still broken from the recession years. College, it seems, is not as much of a sure thing as these young Americans believed it would be.
Millennials' Souring Attitudes about College Costs
Understandably, this American age bracket is frustrated with both the cost and empty promises that accompany college graduation. The American Consumer Credit Counseling organization recently published findings to its study that found:
· 71 percent of college graduates would make different educational choices if they had truly understood the burden of repaying students loans.
· 57 percent of college graduates did not understand the student loan repayment process.
· 17 percent of college graduates would have skipped the college route completely if they had realized what it would end up costing them in the end.
These findings are telling of a generation that has been told that higher education is not an option, but a necessity, and who has never been properly schooled in what that assumed career success will mean in terms of repayment later on. The dangerous combination of rising college costs, high profit margins for student lending companies and the financial ignorance of the students who take on the debt has led to a mess that the president has tried to tackle throughout his two terms and is now doing in a more direct, face-to-face way.
It's easy for the president to reach out to Millennials and furrow his brows in concern when he attends these town hall meetings. But when it comes to brass tacks, what has Obama done to help Millennials and their families with the cost of higher education?
Steps to Making College More Affordable
Perhaps the biggest help the president has offered in this regard is his Student Aid and Fiscal Responsibility Act of 2010 that eliminates third-party financial institutions from lending federal student loans. Instead of going through these banks, essentially middlemen that gain a profit, these loans are distributed directly through the Department of Education. The act also put a cap of 10 percent on the amount of a student's income that could be applied toward the repayment of student loans. Forgiveness of the remainder of student loans after 10 years for specific public service fields was also included in the Act. Pell grants, which never need to be repaid, were also increased.
The president has also called on colleges to be more accountable for the outcomes of their students. By the start of the 2015 school year, he has proposed rolling out a program that would tie federal aid to colleges to student performance and hold students who receive federal aid to higher success standards. Obama has also called for greater transparency in the college cost and lending process in order to give students and their families every opportunity to make smart, affordable choices.
But is his simple encouragement to states really enough? Asking states to have more oversight into college accountability is quite a different thing than requiring it by law. Tying federal funding to higher levels of college student achievement is certainly an incentive but does not lay out exactly how these schools should accomplish this. In other words, Obama is simply getting the conversation started but it will take a lot more discussion, and action, to initiate real change.
Will Obama be remembered as the Millennials' president for his efforts to make college and college loan repayment more affordable? Or will he leave office with many of his college affordability ideals left incomplete?