We are approaching that stressful time of year when high school seniors learn if they are accepted into the colleges of their choice and colleges wait expectantly to learn which of those students will decide to deposit and enroll. March 15 – May 15 are tough months in the world of college admissions.
Until quite recently, I spoke about the problem of silos within education: within a single institution (across disciplines and among faculty/ staff/ administration) and across institutions throughout the educational pipeline. Pre-school programs are often separated from K-8 institutions; high schools stand alone too, separated from most K-8 schools on the one end and colleges on the other. I suggested a solution: silo-busting.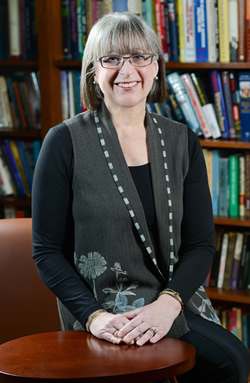 If I said it once, I said it 50 times: we need to take down silos—vertically and horizontally—across and within our institutions—to improve educational outcomes. I perceived that, if the silos fell, school counselors and college admissions officers would be interacting regularly throughout the school year, learning from each other — even doing joint professional development. The tension of college admissions/yield would be diminished with more knowledge, more transparency and more engagement.
However, I have come to the conclusion that silo busting is passé, or at least a poor metaphor for what we need to ease the tensions of collegiate admissions as well as solve tough problems and prepare students for the world they are entering. I am now a proponent of silo-linking. Here's what led me to this new position—one that preserves silos but seeks the value of their engagement with each other.
Most entrenched social problems cannot be solved by expertise in a single silo; we need the expertise within multiple silos. If we want to address, for example, the marked differential in educational attainment among low and high income students, these disciplinary specialists, among others, need to share their wisdom to fashion solutions: economists; psychologists; sociologists; educators from pre-K through high school; health professionals (especially with expertise in pregnancy and neonatology). Also, with insights and perspectives from multiple established sources working in collaboration, creative and realistic solutions are more probable. We can construct silos as separate containers in the real world, but problems that matter seep across these person-made silos.
Were we to have silo-linking across the educational pipeline, we could ease the whole college admissions process. Here's why. When high school seniors send off their college acceptance letter, their high school considers its job done. Check the box: matriculation to college—yes. The high schools close in June, and most school counselors and teachers literally leave the building. No one is there from the high school to see if the students actually go to college—enroll where they said they were enrolling, show up for orientation, move to campus or attend classes. The colleges handle the latter group of issues, ensuring that new students appear and that "melt" is minimal.
But, we know that some students, particularly first generation, low income, Pell-eligible students, do not actually appear on the college doorstep. Something happens between the time they say yes and when they are to show up on campuses. We can speculate on the whys: they find a job and need to work to support themselves and their family members; financial aid packaging did not come through; their friends are not heading off to college; their parents are not pushing them, neither are their school counselors. If someone is scared to transition to something new, it is not surprising that it is hard to leave home.
Wouldn't it make sense for there to be a coordinated effort through the summer transition months? School counselors (or a designated counselor) could work with the colleges (including enrolled college students) over the summer months to ensure that the high school graduates progressed. That would be money well spent.
And, if the student was accepted at an institution that now does not seem to fit or is too close or too far away from home, these school counselors could work with both two- and four-year colleges to find a better fit. It's very possible that, since students do their college applications when they are 17 and 18 years old and then go off to college some 8 to 12 months later, they are in a different place psychologically. In the young adult brain, there are lots of changes in this time period.
Colleges and high schools could also develop summer modules that help students stay in touch with each other and familiarize themselves with the upcoming college process—in a safe environment, with their school counselors participating and college representatives joining in (whether students are going to their institution or another institution). These modules, similar to those offered at Southern Vermont College to their Mountaineer Scholars, can improve vulnerable student college readiness, something that is particularly important; the first six weeks in college are critical times for students to connect to others and avoid risky outcomes and poor decisions.
By helping these students succeed, at a cost to be sure, we are saving money at the other end. More students will succeed in college; fewer will default on their student loans because there will be less dropping out or stopping out. And, these graduates from four-year colleges will enter the work force and contribute meaningfully to our economy, our community, our Democracy.
Reflecting on this and other similar examples, I do not think we need silo busting. What we need is silo-linking. Knocking down is way easier than developing the trust and transparency that are requisites for enabling sustainable links to each other. Let's turn our attention to developing that trust; we can't be bowling alone any longer.
Karen Gross is the former president of Southern Vermont College and a former Senior Policy Advisor to the U.S. Department of Education. She has written and spoken frequently about strategies for enabling college and career readiness for vulnerable students across the educational pipeline.