In the wake of heightened sexual assaults on college campuses across the United States, a seasoned educator has developed a new online intervention program to respond to these attacks.
Dr. Penny R. Smith, president and CEO of Alegria Technologies LLC, has created Keys to Coping—an online reporting software that will allow students not only to report a sexual assault from the privacy of their own computer but to fill out an anatomical health report as well as a police report and to request adjustments to class schedules and living quarters.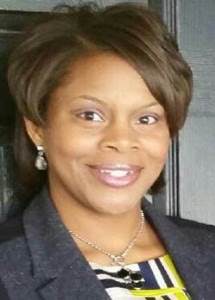 "We realize that reporting a crime, in itself, is paramount," said Smith, who has been traveling the nation to demonstrate her product on college campuses. "But because many victims may face the alleged assailant(s) again in class or near their residences, the added modules allow a more comprehensive reporting and coping platform. The institutions, of course, can then gather data and create and submit reports from such information."
The issue of sexual assault is a personal one for Smith, who was date raped by a college athlete in the 1990s. She wrote a book about her experience and became a popular speaker on the lecture circuit, but she realized that she needed to do something else.
"There are too many young ladies with stories like mine," said Smith. "And we know many rape victims drop out of school altogether. Hopefully, universities can retain rape victims on campus and provide them with the support that they need in order to be successful."
Smith's efforts come as a group of bipartisan U.S. senators have introduced legislation to curtail sexual assaults on campus. The Campus Accountability and Safety Act would require colleges and universities to be more transparent in disclosing sexual assaults that occur on their campuses in order to increase prosecutions, better protect and empower students, while safeguarding the rights of the accused.
"Combating sexual assaults on college campuses is fundamental to the goal of ensuring that all Americans have access to higher education in the 21st century," said Senator Marc Rubio (R-Fla.), a candidate in next year's presidential race. "Too many lives are ruined by a failure to deal with campus sexual assault crimes efficiently, fairly and consistently. By requiring more information to be made available to students and parents, stronger partnerships between schools and law enforcement, and more tools to help victims achieve justice and begin healing, I believe this legislation will turn the tide against campus sexual assault."
Although the concept of online sexual assault reporting is untested in today's higher educational institutions, Smith said that it is imperative to offer students a confidential means to compile information.
"This technology is not meant to usurp the great work of student affairs administrators but to augment their work," she said.
Smith's company is inviting up to five historically Black colleges and universities to participate in a pilot test of the product in summer 2015. While Keys to Coping is not a product solely for HBCUs, Smith said that the software's design takes into account the abysmal statistics impacting African-American women.
In the first-ever, HBCU Campus Sexual Assault Study conducted in 2010, the prevalence and reporting of sexual assault at HBCUs were documented. Key findings included: Almost 15% of females at HBCUs reported experiencing sexual assault BEFORE entering college; 13% reported an incident to crisis or health centers; 9% reported an incident to law enforcement; and previous sexual assault victims are seven times more likely to be re-victimized in college.
Smith said that Keys to Coping sets out to address the less than 20% conundrum. "Less than 20% of all rapes are reported to law enforcement and less than 20% of sexual assault victims present for medical evaluation after rape," she said. "Keys to Coping helps victims track and annotate physical and genital injuries for optimal medical treatment and prosecution of the crime."
She said that the emphasis on medical and legal disparity isn't the only focus. "The product also addresses academic accommodation requests that students may submit to their institution in order to cope with the aftermath."
For more information about this software, visit http://www.alegriatek.com/
Jamal Eric Watson can be reached at [email protected]. You can follow him on twitter @jamalericwatson