As a southern California high school student, Thavery Lay-Bounpraseuth had only a vague idea about what U.S. college life might be like. Her parents couldn't answer her questions because their formal schooling was in their native Cambodia.
So Lay-Bounpraseuth can relate to the uncertainties among low- and moderate-income Asian American and Pacific Islander (AAPI) teens and their families who attended one of the California State University college fairs aimed at expanding access to higher education by this population.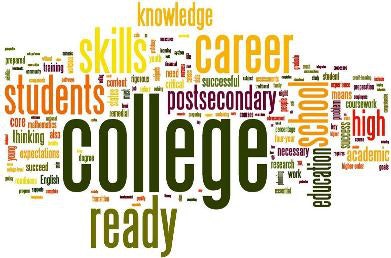 "The transition to college can be scary," says Lay-Bounpraseuth, who's now coordinator of Cal Poly Pomona's AAPI student center. "First-generation college students don't know what to expect. It's everything from academics to how to make new friends."
Called Journey to Success, the daylong fairs across the state consist of culturally tailored college preparation workshops, campus tours of the host universities and opportunities for one-on-one talks with recruiters of different Cal State, University of California and other institutions. The events are like a lifeline among the national efforts to improve rates of college enrollment, retention and graduation among underserved and educationally disadvantaged AAPIs.
For instance, only 13 percent of Hmong-Americans nationally hold a bachelor's degree or higher. The California city of Fresno boasts one of the largest Hmong-American communities in this country.
At Fresno State University, where a first-time Journey to Success fair was held May 2, about 500 teens and their parents, many of them of Hmong descent, got a glimpse of their potential futures.
"We value this type of event because most of the high school students won't have a chance to visit the other universities in person," says Phong Yang, associate director of university outreach services at Fresno State. "This was it."
AAPI undergraduates volunteered to help staff the event. Others were on hand to promote campus clubs such as the Amerasia Organization and Hmong Student Association.
"The undergraduates and the high school students bonded quickly," Yang observes. "It was almost as if they were at camp. It helped that the younger students could see themselves among the older ones. The younger students were a little bored at first, but, by the time it was over, they were excited, loud and didn't want to go home."
Many attendees were bused to the Fresno State fair. Yang and his colleagues had contacted educators they knew in the local school districts to get the word out and to identify the teens whose families were most in need of such outreach.
Yang says that a panel discussion that proved particularly popular among the teens was one that featured members of the Hmong-American pop band Paradise, which gained prominence in the 1990s and early 2000s. Although the band has broken up and rarely reunites for performances, the teens were familiar with them because many of their parents used to enjoy their music.
During the Fresno State session, the musicians shared how they were mostly self-taught in the performance arts with little opportunity for formal training, Yang says. Furthermore, they shifted from one genre of music to another to gain a wider audience. Their point was to remind students the importance of open-mindedness and being willing to adapt to evolving situations at school and elsewhere.
The Journey to Success fairs are part of Cal State's AAPI Initiative, and they rotate among the 23 Cal State campuses. About 17 percent of Cal State students are AAPI.
The impetus for the college fairs stemmed from low scores among the state's 11th-graders who took the Cal State's "Early Assessment Test," which is supposed to measure college readiness in English and math. Results indicated that students of Lao, Hmong, Guamanian, Samoan and Cambodian descent were not proficient.
Last year, about 350 students and their families turned out for a Journey to Success fair at Cal Poly Pomona, where about 25 percent of the enrollment is AAPI. The most populous subgroups are Filipino, Korean, Chinese and Vietnamese, says Lay-Bounpraseuth.
A panel discussion last year that drew high interest from the parents featured AAPI faculty who were in disciplines outside of health sciences.
"We all know the stereotypes of Asian parents wanting their kids to become doctors and lawyers," Lay-Bounpraseuth says. "What we wanted to do is spotlight careers in political science and ethnic studies and so on. We educated them about what a political scientist does, for instance, and how the faculty members made their career choices."
Another panel discussion consisted of AAPI undergraduates who explained not only how they chose courses but also how they balanced academics alongside making friends, participating in extracurricular activities and maintaining family relationships.
"Everyone knows the stereotype of Asian students making straight A's," Lay-Bounpraseuth says. "We reminded them there's more to college than just report cards."
For her part, Lay-Bounpraseuth applauds what the college fairs offer. They didn't exist when she was in high school.
"I talked to classmates, but none of us knew much about college life, even when we combined our knowledge," Lay-Bounpraseuth says. "We were lucky that a government class teacher showed us how to fill out financial aid forms."