During the late 1990s, I was a graduate student working toward a Master's degree from the Department of Afro-American Studies at the University of Wisconsin-Madison. During this time, I took a course with the late Herbert Hill, the former Labor Secretary of the NAACP. Part of Hill's significance is that he was employed with the NAACP between the 1950s and '60s, a time that some might refer to as the organization's "heyday."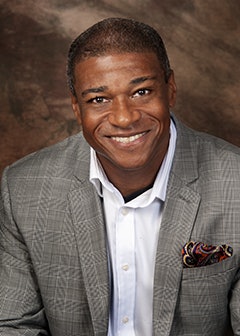 My time with Hill, as we now know, occurred in his twilight years, as he passed away in 2004, at the age of 80. His voice, however, was not in its sunset. Hill had a thunderous booming voice that resounded throughout the Department of Afro-American Studies. I came to learn that his voice was probably not similar to the likes of the legendary actor James Earl Jones or the smooth sounds of the late Barry White, but was just the opposite: Annoying because of the exceptional volume. At least that was the case of one faculty member. Anyhow, I took a course with Professor Hill, which was a seminar in style course, and, although he held a professional reputation for "sharp oratory" and "blunt criticisms," those characteristics allow me to say that he was, to borrow the words of a colleague of mine, "a tough old bird."
However, to me, Hill was also a unique professor. Unique because, in a world seemingly focused and preoccupied with systems and processes, no doubt they probably serve purpose(s), seems as though the human element is very often removed. It seems, therefore, that I am one of the few people who still recognize people as people, or as humans. Despite Hill rubbing people the wrong way, specifically during his days at the NAACP, with his straightforward words, Professor Hill would ask, "Where is the humanity," or "Where is the humanity in all of this [or whatever is going on]?"
To my mind, as a leader, more specifically an Assistant Professor at Northern Illinois University, who teaches a graduate course in leadership, these questions are truly significant, particularly in a day where it seems the human element is perhaps overlooked, missing, forgotten, or quite simply lacking. Clearly, the above quotation(s) have stayed with me, and, although they are very succinct, they are a straightforward mantra for not only my personal, spiritual beliefs, but also that of my professional philosophy. Professor Hill's words provide substance and form to an element of my leadership philosophy.
Remembering, respecting, and lending attention to the humanity is important particularly because attention to this detail seems to have gotten lost. Although, recognizing, respecting, and honoring the humanity of those we are leading has the ability to produce a more comfortable environment for employees, students, followers, and so forth to feel appreciated and validated. Such an environment can foster increased productivity. While paying attention to the humanity is not brand new, or even new, as this concept has "been said many times many ways" as the legendary singer Nat King Cole versed, reminding leaders of the importance of the affective can have many benefits. For example, when humanity is lacking, morale can dip. The leader, when some genuine and authentic focus is given the individual, not just their productivity, can be refreshing and rewarding for the follower.
Some of what I am offering in this piece might sound familiar and from other authors. Still, one way the humanity can be present, whether that is in an organization, or not, is for the leader to simply make their physical presence known. By making their physical presence known, a leader is able to establish and build rapport. Leaders can, if they are "first among equals" in a unit, can walk around to their followers' areas of work to engage in conversation. That engagement needs to be done in a way that is honest, healthy, genuine, caring, and respectful. The conversation can be engagement about work, or non-work-related activities and events.
Critically important to keep in mind is that this activity need not be viewed as "checking up on" faculty and staff, but rather displaying humanity by sincerely and genuinely holding a conversation with each respective person. Of course this would take time, and time is a commodity, and finite, particularly within higher education, but knowing that one's leader is truly vested in them can build trust and even move beyond strictly professional boundaries. Not to say that you are at work to make friends, but moving beyond professional boundaries can perhaps allow for a comfortable working environment.
Creating an environment that is conducive to allowing followers to be comfortable to not only engage in their professional activities, but also thrive may seem obvious, but in the hustle and bustle of the day focus may have shifted to the bottom line, without much regard to the process of productivity.
To address Professor Herbert Hill's query of "Where is the humanity" or "Where is the humanity [in all of this]? the humanity is within all of us. It just needs to be acknowledged. While we do not need a title to lead or be a leader, it can help, and the designated leader can help create a climate and a culture where people are recognized as well as their talents. Establishing such an environment ought not be viewed as additional tasks, because let us not forget that "from the one who has been entrusted with much, much more will be asked." Moreover, being a leader has responsibility and being a good leader is leading their followers, in authentically positive leadership toward productive and positive outcomes, which include helping to provide environments that are positive, comfortable, and healthy to help ensure that followers are able to perform their services and tasks.
To help minimize mistakes in leading, leaders need to have at the forefront of their consciousness that their actions (words included) can speak louder than anything that they are doing. As such, having emotional intelligence can go a long way. When mistakes occur, leaders need to try to "make up" for their actions and assist their followers toward a positive end. The "make up" may be the leaders' way of acknowledging their mistake; great leaders go a step further and verbalize an apology.
While my experiences/observations help to inform this article, I truly believe that now is the time to lead effectively by remembering that faculty and staff are not machines, but rather people that produce.
Cornelius Gilbert is an assistant professor of Adult and Higher Education at Northern Illinois University.