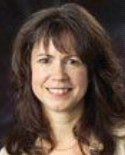 Founded in 1831, Denison University is a leading residential liberal arts college that balances a rigorous academic experience with robust co-curricular programming for holistic student development. Guided by a firm commitment to a collaborative environment shaped by mutual respect and civility, the university seeks to cultivate students' growth and self-awareness.
Vice President Laurel B. Kennedy leads the Division of Student Development, comprised of 66 full-time and 17 part-time staff members across a number of departments, including career exploration and development, the Office of First-Year Programs, residential education and housing, campus leadership and involvement, and the Center for Women and Gender Action, to name a few. Under Kennedy's leadership, Denison's Division of Student Development centers its work on five core areas: launching into life and livelihood; first-year transitions; persistence and retention; wellness; and co-curricular learning and design. The diversity of the division's core areas provides unique opportunities for student affairs professionals at Denison.
On Denison's selection, Kennedy shares, "While our division encompasses a wide array of functional areas, we are united by our focus on student well-being. As our student body becomes more diverse along every spectrum of difference, finding effective ways to support their educational aspirations is both challenging and inspiring work. A shared sense of purpose is perhaps the most rewarding element of working in our division today."
It is their focus on student well-being and shared sense of purpose among colleagues that makes Denison's Division of Student Development one of the Most Promising Places to Work in Student Affairs at Baccalaureate and Liberal Arts Institutions.