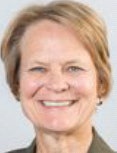 Macalester College was founded in 1874 as a nonsectarian, Presbyterian college. Today, Macalester has four guiding values: academic excellence, multiculturalism, service to society, and global leadership. These values are reflected in Macalester's commitment to a low student-faculty ratio, an increasingly diverse student body, and a high proportion of students studying abroad.
Macalester's Division of Student Affairs has been led by Laurie Hamre since 2000. As vice president of student affairs, Hamre guides the division's 74 full-time and 22 part-time staff members in a number of functional areas, including the athletic department, residential life, campus activities and operations, the Career Development Center, the Center for Religious and Spiritual Life, the Health and Wellness Center, multicultural life, international student programs, and disability services.
Student affairs at Macalester seeks to create a student centered educational experience that affirms a pluralistic
community; recognizes the differences in all students; develops the whole person in mind, body and spirit; fosters
collective community action; and integrates living and learning experiences, all while being true to their four institutional core values.
Guided in part by its core values of multiculturalism and service to society, Macalester is dedicated to diversity and inclusion. Their use of institutional core values to guide their work is what makes Macalester College one of this year's Most Promising Places to Work in Student Affairs at Baccalaureate and Liberal Arts Institutions.