The second-oldest higher education institution in America, the College of William & Mary is guided by the values of diversity, community service, academic success and sustainability. Its Division of Student Affairs strives to put students first by developing programming, policies and services that help students grow and develop so as to learn, lead and live with integrity and purpose.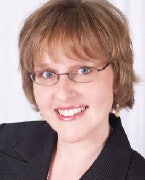 The Division of Student Affairs has been led by Vice President Virginia "Ginger" Ambler since June 2008.
Holding dual degrees from William & Mary, Dr. Ambler leads the office's 98 full-time and 34 part-time student
affairs professionals in a number of units, including campus living, career development, student engagement & leadership, health & wellness, and student success, to name a few.
When reflecting on the intentional work of her staff, Ambler was sure to emphasize that "our vision in student affairs … [is] not for students only, but our professional staff as well. …
Through retreats and division meetings for all staff (including professionals, support staff , GAs and interns) we explore diversity in its many forms, including recent workshops on neurodiversity, working with LGBT students, and 'using intercultural and social justice frames to build inclusive student affairs practices.' Creating an open, respectful environment is essential for staff to flourish in their roles."
Its focus on staff development and excellence through diversity is what makes the College of William & Mary one ofthis year's Most Promising Places to Work in Student Affairs at Research Institutions.